Sweet Chili Sauce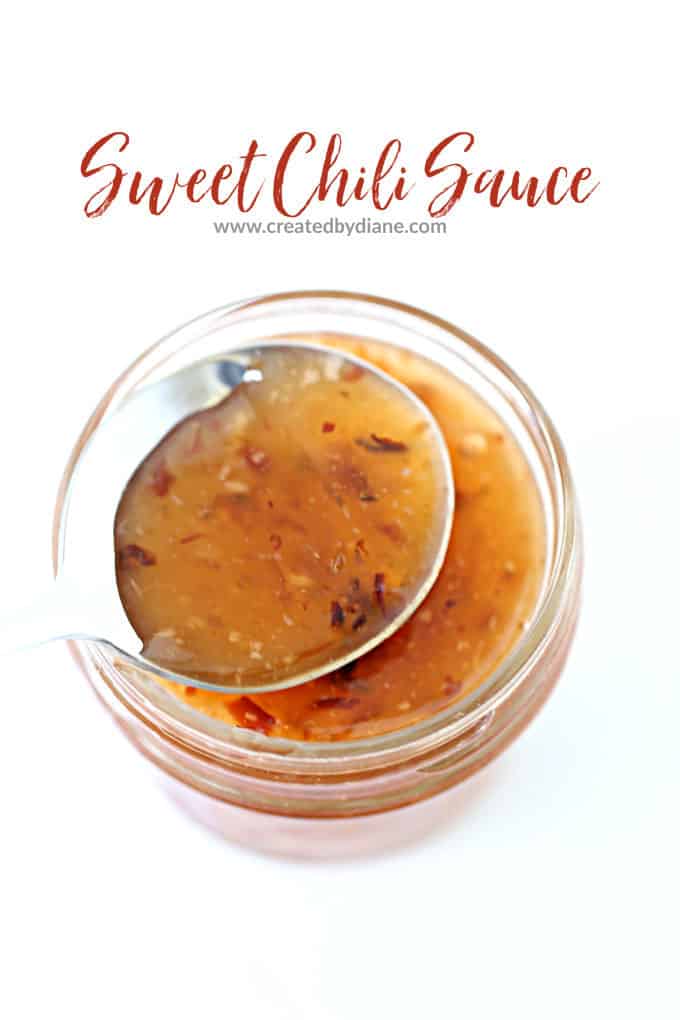 1/2 cup sugar
1/2 cup rice wine vinegar (or white vinegar)
1/2 cup water
2 tablespoons chili paste (Sambal Oelek brand)
1 tablespoons cornstarch
pinch crushed red pepper flakes (if you prefer it spicier)
In a saucepan add all the ingredients together and whisk until smooth.
Heat over medium-high heat and stir to combine well as it comes to a boil.
Boil for a minute or two until sugar is all dissolved.
The sauce will thicken as it cools.
Use warm or place sauce in a jar and refrigerate until cold.
Store in the refrigerator for up to three weeks.