Lavender Syrup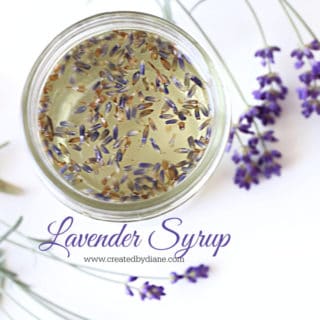 1 cup sugar
1 cup water
1 teaspoon lavender (I use dry edible lavender that I purchase, fresh lavender is ok too. The more aroma the lavender has the more flavor it will produce)
In a saucepan bring the water and sugar to a boil.
Turn the burner off.
Allow the syrup to cool.
Strain the lavender pieces from the syrup by pouring it through a fine strainer.
Add more lavender into the jar you'll be storing the lavender syrup in if you prefer. The lavender you boiled will lose its color and flavor, it's best to add some new lavender.