Blackberry Syrup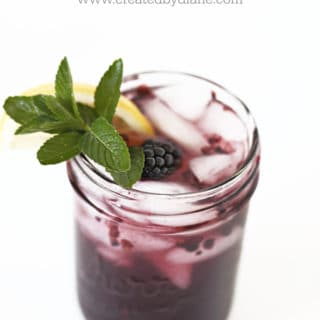 1 - 1 1/2 cups blackberries
1 cup of sugar
1 cup of water
In a small saucepan bring blackberries, sugar, and water to a boil.
Turn on medium heat and boil 2 minutes, this will make the blackberries soft.
Press the mixture through a fine strainer with the back of a spoon or use a fruit mill if making more than a small batch.
Place in a glass jar and store in the fridge for 2 weeks.