Shortbread Ball Cookies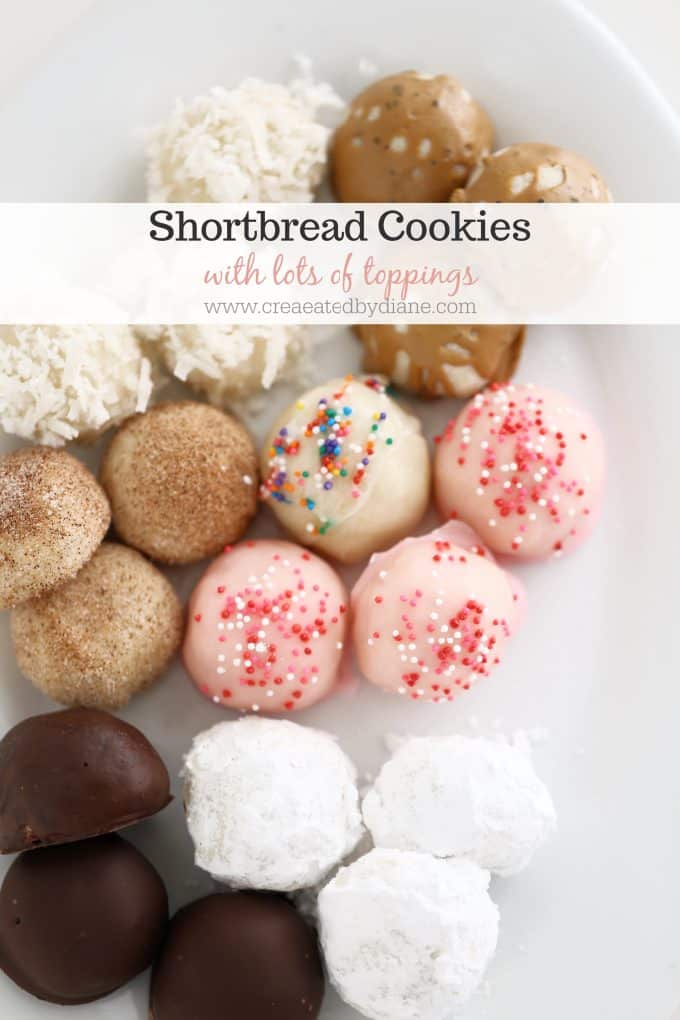 1 cup butter (I use salted)
1 cup powdered sugar
1 teaspoon vanilla extract
2 cups flour
1 tablespoon heavy cream (or milk)
In a large mixer bowl beat butter until whipped.
Then add in powdered sugar and vanilla and mix on medium until it blends together.
Add in flour and heavy cream and mix on medium-high until it's all combined.
It takes a little bit of time to come together, but as soon as it does, stop mixing.
I place a towel over the top so nothing flies out as I mix.
Use a small 1 tablespoon scoop to portion out the cookie dough.
Roll the cookies into smooth balls.
Place on a parchment lined baking sheet.
Place in fridge until they are cold about 30 minutes
*(If you don't refrigerate the cookie dough they will flatten slightly when baked and not stay in a ball shape)
Make sure you preheat your oven well at 325° I use an additional thermometer to be sure my oven is holding the correct temp while baking.
Bake at 325° for 15-17 minutes.
If you're rolling in powdered sugar, do it while the cookies are warm so the powdered sugar sticks, roll them twice to coat them well.
If you're adding glaze be sure they are completely cooled.
now is the time to add other flavors to a portion of the icing, or colors,
if the icing gets too thin add a tablespoon at a time of powdered sugar, alternately add a few drops of water to thin it out if it's thick.
It should drizzle off cookies easily as it does on donuts :)
If dipping in melted chocolate, add a small amount of coconut oil so it is smooth and don't overheat the chocolate or it will be grainy.