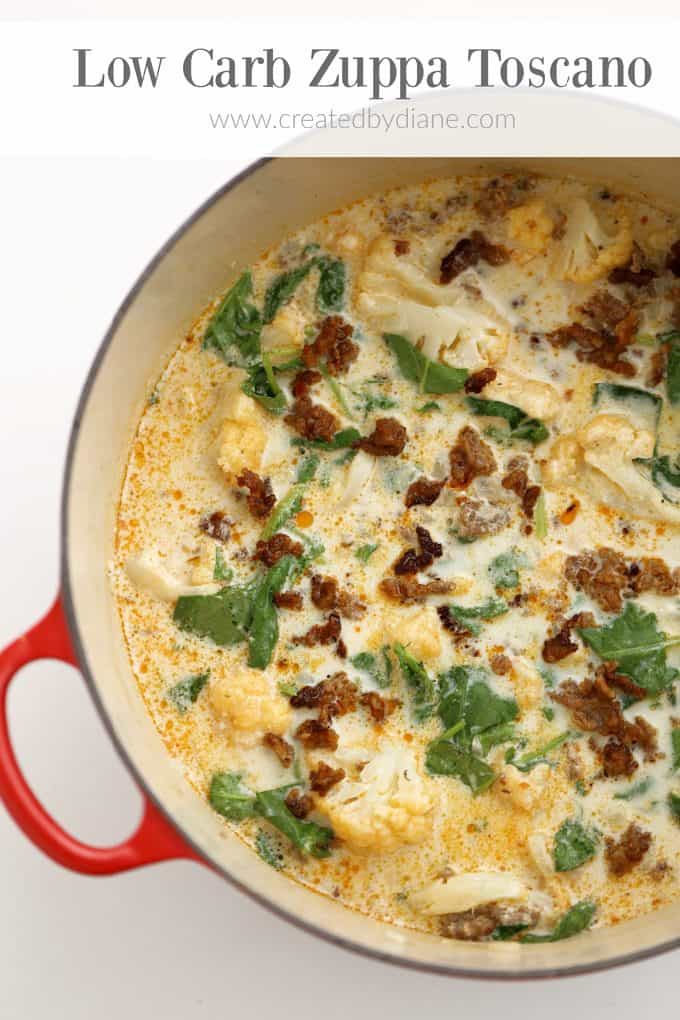 ½ onion
1 tablespoon butter
1 tablespoon flour
½-1 lb ground hot Italian sausage (I often use a pound as I like a lot of sausage, but it's delicious with ½ lb if you prefer less)
3 cups milk
1 cup water
1-2 tablespoons chicken bouillon (dry or paste chicken flavor)
1 head cauliflower
4 cups baby kale
In a 4 quart saucepan or larger saute butter with onion, then add in flour.
Saute sausage until browned and cooked.
Slowly pour in milk and water, then stir in chicken flavor.
Add in chopped cauliflower, bring to a simmer (low boil) and cook for 5 minutes until cauliflower is tender (not mushy)
Remove from heat, then stir in kale and serve.