Dumpling Recipe for CHICKEN AND DUMPLINGS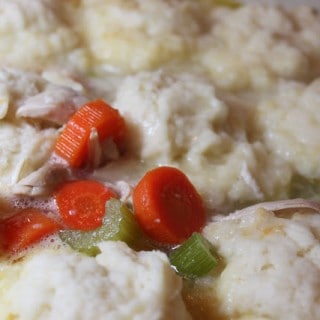 1 cup flour
1 egg
2 teaspoons baking powder
1/2 teaspoon salt
1/2 cup buttermilk ( or 1/2 cup milk with 1 teaspoon vinegar)
Mix all ingredients in a medium bowl with a fork.
Place dollops of dumpling dough on the top of lightly boiling chicken broth, time it for 10 minutes.
Then place a lid over the pot and simmer for 10 more minutes.
Serve with chicken and vegetables and spoon broth over dumplings.
Recipe by
Created by Diane
at https://www.createdby-diane.com/2010/02/chicken-and-dumplings.html