Italian Wedding Soup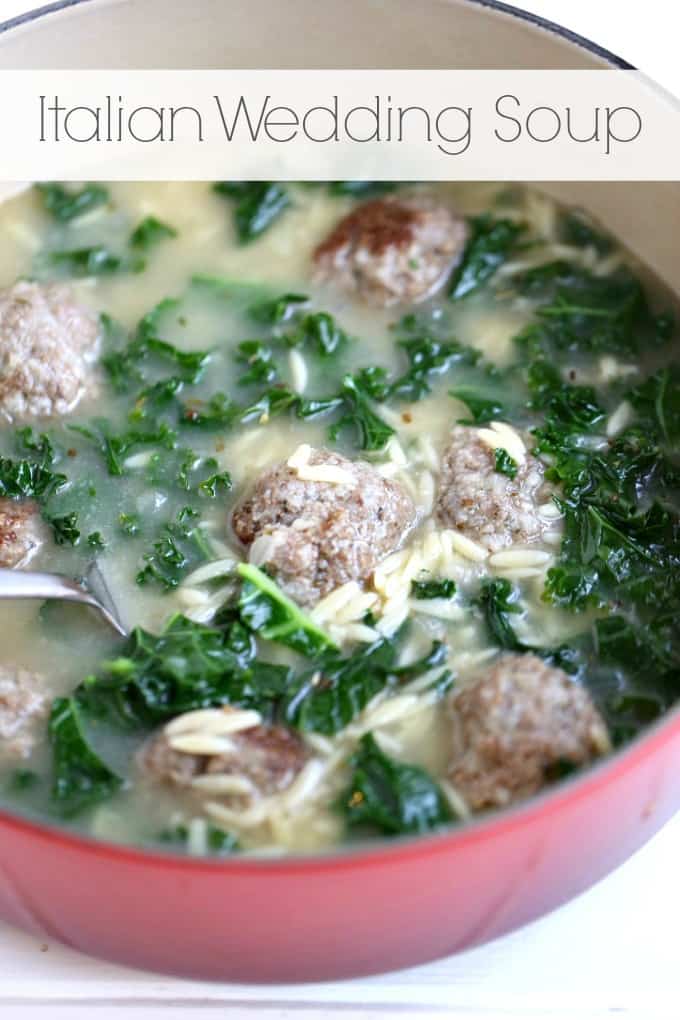 1 lb ground beef
1 cup panko breadcrumbs
2 teaspoons garlic or 2-3 cloves minced
1 egg
1 teaspoon oregano
4 cups chicken broth
4 oz orzo pasta
2 stalks kale or escarole (chopped)
In a medium bowl mix ground beef with breadcrumbs, garlic, egg, and oregano.
Portion and roll into meatballs. I used a 2 tablespoon size for this, sometimes I make them 1 tablespoon size.
Brown meatballs in a 4 qt saucepan then add in chicken broth and orzo.
Bring to a boil over high heat, then turn to medium to medium-low heat and cook pasta and meatballs 10 minutes.
Add kale or escarole and serve.