Creamy Zucchini Soup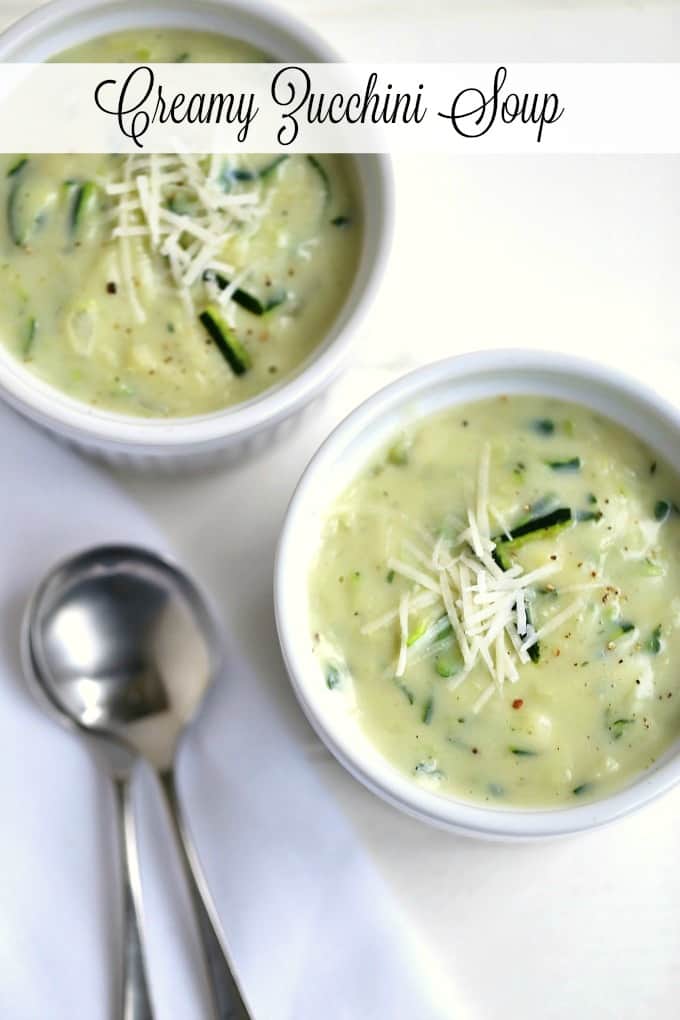 ½ onion chopped (approx ½ cup)
1 tablespoon butter
1 tablespoon flour
3 medium zucchini grated
3 cups milk
1-2 tablespoons chicken flavor/Boullion
¾ cup grated Romano Cheese
In 4 quart saucepan over medium heat saute onion in butter then add flour and stir.
Add in zucchini, milk, and chicken flavor and bring to a slow boil.
Add cheese and whisk or stir until completely combined.
Add salt and pepper to taste.
I like quite a bit of black pepper in mine.