Jalapeno Popper Soup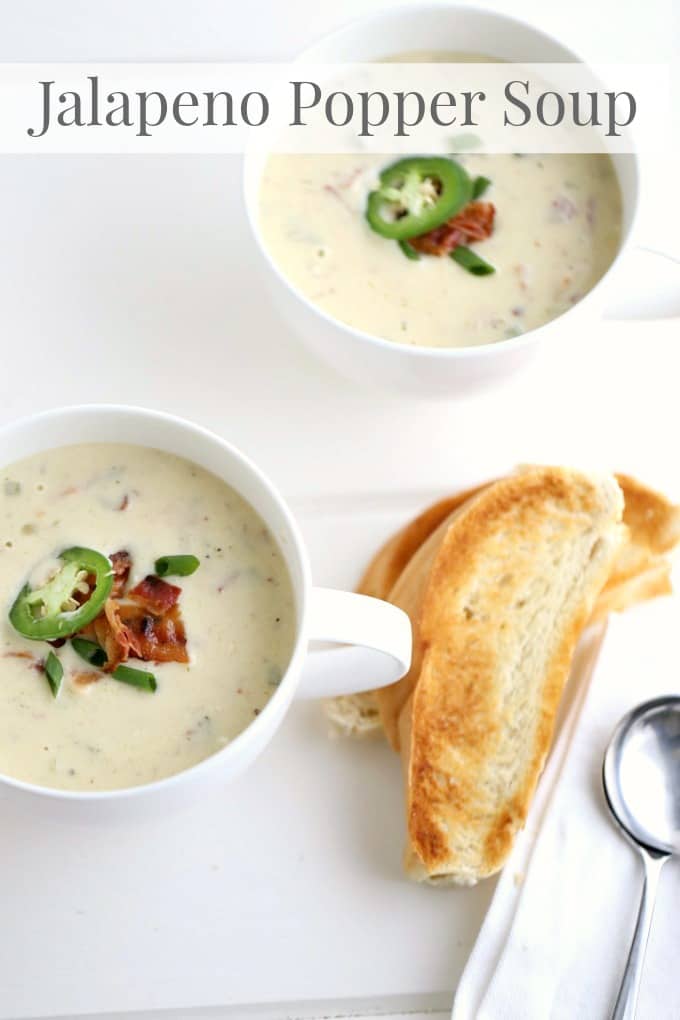 2 jalapenos diced (I don't remove seeds)
1/4 cup diced onion
6 slices bacon cut into small pieces
1 tablespoon butter
1 tablespoon flour
2 cups milk
1-2 tablespoon chicken flavor/Boullion
8 oz beer (I used Coors Light)
1 1/2 cups cheddar (I used Kerrygold Dubliner it has a rich creamy flavor)
2 scallions diced
4 oz cream cheese
In 4 quart saucepan over medium heat saute onion and jalapeno, and bacon.
If you are using uncooked bacon, cook until bacon is crispy and fully cooked.
Add butter, then flour.
Slowly pour in beer and then add milk and chicken flavor and cream cheese.
Bring to a low simmer (tiny bubbles, not a rolling boil) then add in cheese and whisk or stir until smooth and creamy. Add in scallions.
Serve with crusty bread, top bowls with more bacon, scallions, and extra cheese!
Hot pretzels are great with this soup too.