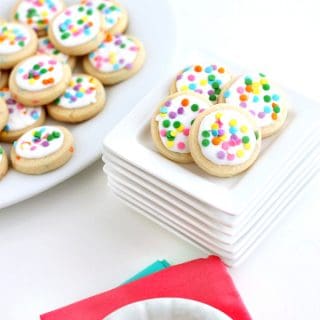 1 cup powdered sugar
1 tablespoon corn syrup
½ teaspoon coconut extract ( or coconut baking emulsion)
1 tablespoon water
*confetti sprinkles for decorating cookies
Mix all ingredients together until smooth.
You can add a few drops of water if it's too thin or a teaspoon at a time of powdered sugar to thicken the icing.
Place sprinkles on wet icing so they "stick".
The glaze will harden if you'd like to stack the cookies.
Allow the icing to dry overnight at room temperature uncovered.