Pumpkin Ice Cream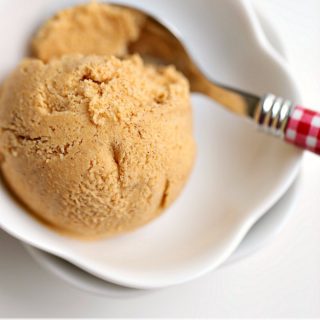 2 cups heavy cream
1 cup drained pumpkin
1-14 oz can sweetened condensed milk
2-1/2 teaspoons pumpkin pie spice
2 teaspoons vanilla
Whip the heavy cream (with an electric mixer or by hand with a whisk)
Gently whisk in the pumpkin, sweetened condensed milk, pumpkin pie spice, and vanilla.
Don't over mix and don't whip or deflate the "whipped cream".
Place the mixture into a loaf pan or dish you can freeze, cover with plastic wrap and freeze overnight or until frozen about 7 hours.
You can add in some graham cracker pieces for a fun pumpkin pie style ice cream if you prefer things mixed in your ice cream, or simply place a few graham crackers in the dish of ice cream when serving.