Spaghetti Soup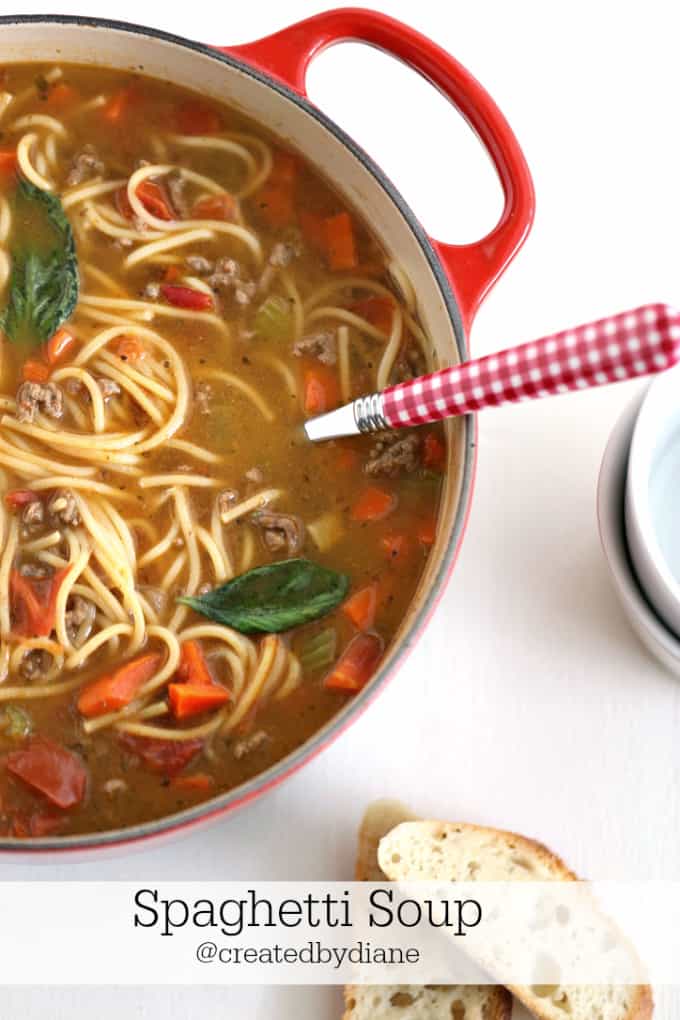 1 lb ground beef
2 carrots diced
2 celery stalks diced
1/2 cup chopped red onion
2 cups diced tomatoes
1/2 lb spaghetti
1 teaspoon dry oregano
4 cloves diced garlic
6 leaves fresh basil (or 1/2 teaspoon dry basil)
6 cups chicken stock
This is a one-pot soup recipe, that makes it easy and efficient and the perfect 30-minute meal.
In 4 qt saucepan or larger brown ground beef.
Add to the pan carrots, celery, onion, tomatoes, spaghetti, oregano, garlic and basil and chicken stock.
Bring it to a boil over high heat, move spaghetti around with tongs so it doesn't stick together. As soon it boils, turn to medium to medium-low and continue to simmer (a low boil) for ten minutes.