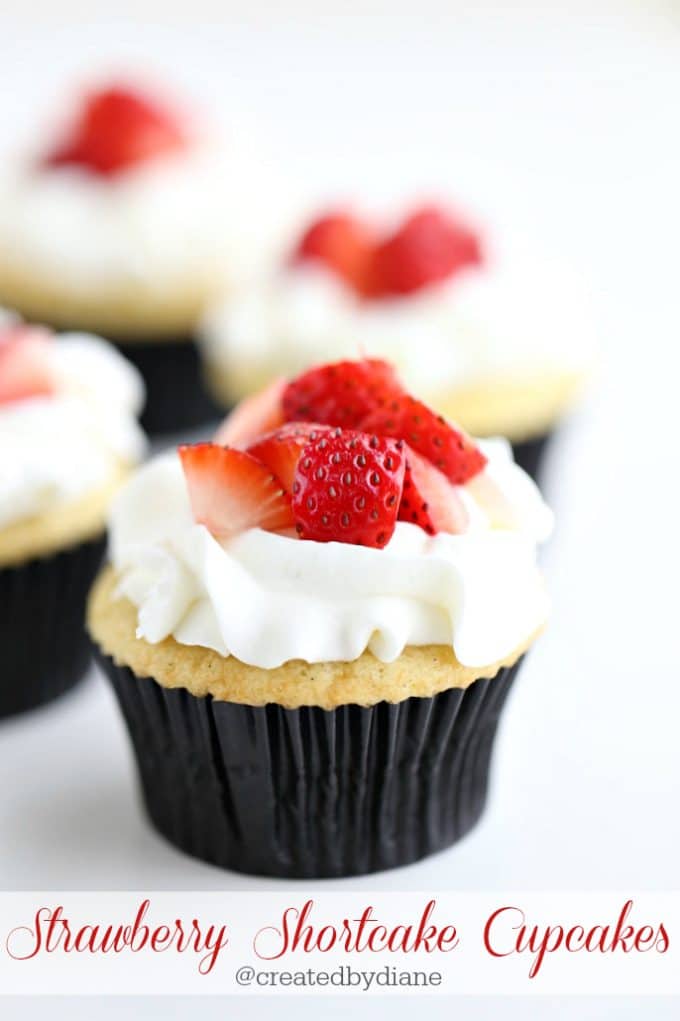 1 cup heavy whipping cream
2 tablespoons sugar
1½ cups strawberries cut into small pieces
Whip heavy cream with sugar until cream is thick and medium-stiff peaks form on the end of the beaters.
Put the whipped cream into a piping bag with a star tip (I use a 2D tip)
Swirl the whipped cream onto the edge of the cupcakes leaving the center plain.
Add a spoonful of fruit into the center of each cupcake.
Serve immediately.
If you plan no serving them later, chill them and remove from fridge 30 minutes before serving.