Chocolate Frosting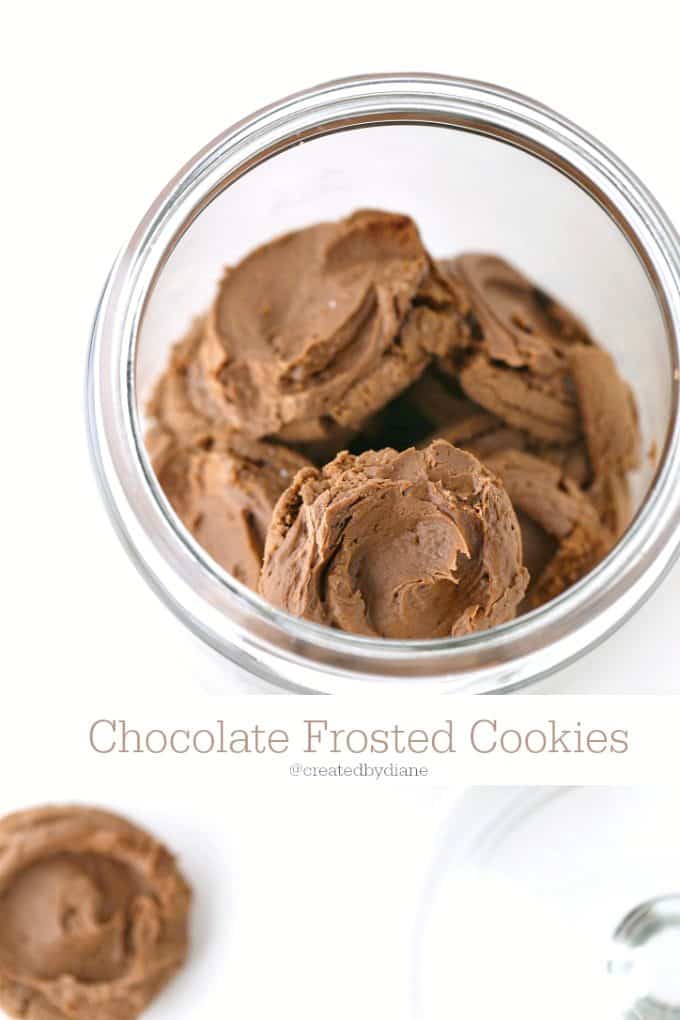 1 cup butter
4 cups powdered sugar
2 tablespoons cocoa
¼ cup melted dark chocolate
2 tablespoon heavy cream
1 teaspoon vanilla
In a large bowl of a mixer beat butter until smooth, add in powdered sugar and cocoa.
Pour in melted chocolate and add heavy cream and vanilla and beat on medium-high until it's all creamy and smooth.
Spread frosting onto cookies with a small offset spatula, start by applying the frosting into the center and as you press down in the center swirl the spatula around in a circle to create a pretty swirl shape of frosting on the cookies.