Blueberry Muffins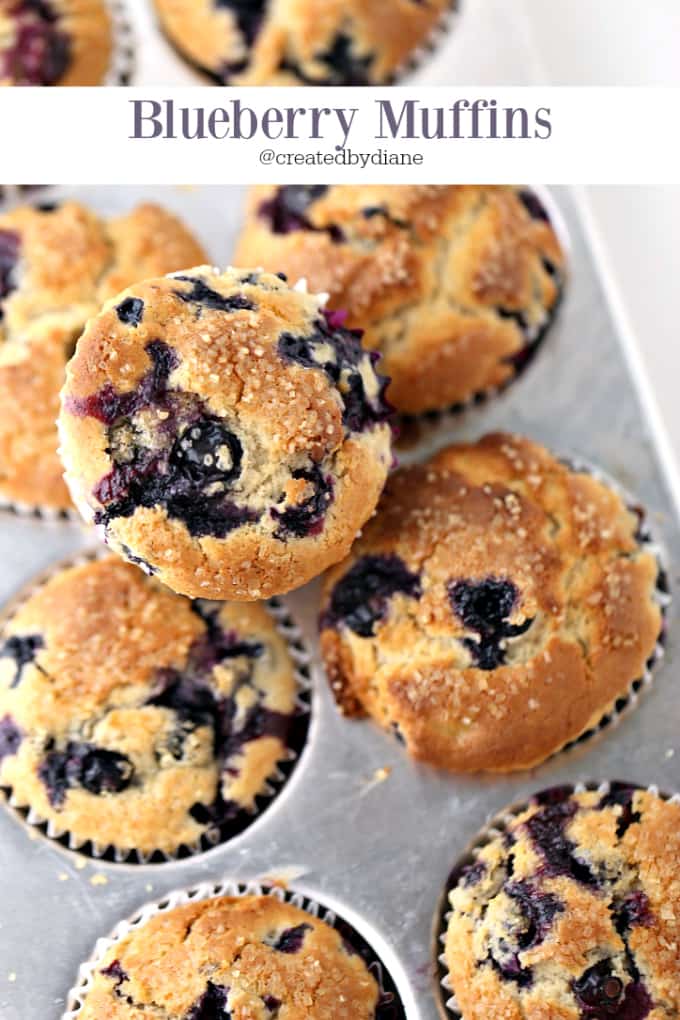 2 cups flour
1/2 cup granulated sugar
2 tablespoons brown sugar
3 teaspoons baking powder
1 teaspoon salt
1 egg
1 cup milk
6 tablespoons butter, melted
1 tablespoon oil
1 teaspoon vanilla bean paste (or vanilla extract)
1/2 teaspoon cinnamon
2 cups fresh blueberries
2 tablespoons turbinado sugar for top of muffins
In large mixer bowl combine flour, granulated sugar, brown sugar, baking powder, and salt and whisk these items together really well so they are completely combined.
On low mix in egg, milk, butter, oil, vanilla, and cinnamon.
Mix on medium for 1 minute until it's combined.
Stir in blueberries
Place 3 tablespoons of batter into a muffin pan lined with cupcake papers or prepared with a baking spray.
Top the batter in each cup with some turbinado sugar.
Bake at 425 for 25 minutes.