Honey Butter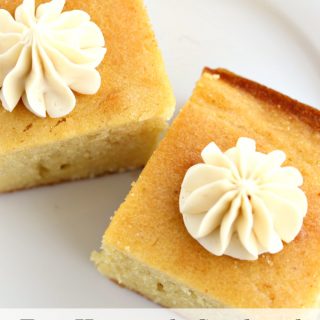 1 cup butter (soft)
1/2 cup powdered sugar
2 tablespoons honey
For the butter to mix with the honey well, having the butter "soft" is key.
BUT you don't want it melted.
Allow butter to come to room temperature for an hour, then if needed to soften more put in the microwave on defrost for 10 seconds.
In a bowl with a mixer beat butter with powdered sugar and honey.
You can serve it soft, or you can put the honey butter in a piping bag and pipe out pretty dollops of butter onto wax paper and place them in the fridge to firm up. If the butter is too soft to pipe, place the piping bag full of honey butter in the fridge for 5 minutes, the butter will firm up quickly.
Serve over cornbread.