White Bean Hummus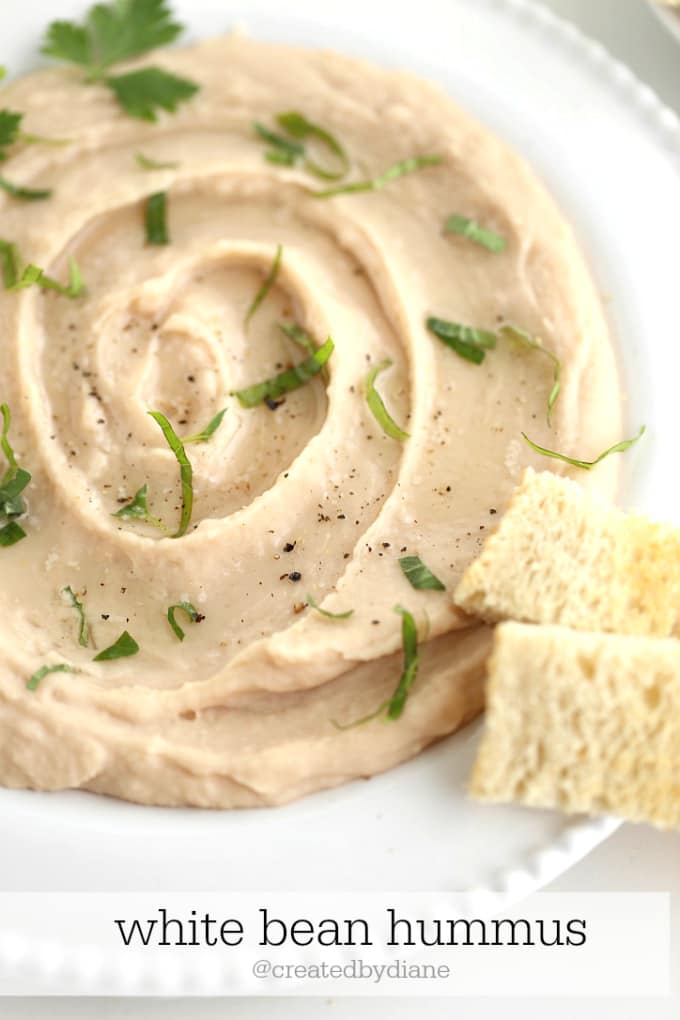 1 can white beans, drained and rinsed
3 cloves garlic
2 tablespoons fresh lemon juice
1/2 teaspoon salt (coarse kosher)
1 tablespoon olive oil
3 leaves fresh basil, diced
6 leaves fresh oregano, diced
*additional 1 tablespoon olive oil
With an immersion blender or food processor,
Mix beans, garlic, lemon juice, salt and olive oil until smooth.
In small skillet heat over medium heat until hot.
Serve on a plate, drizzle olive oil on top and add herbs, salt, and pepper.
Serve with toasted bread or chips. Great on veggie sandwiches too.