Espresso Icing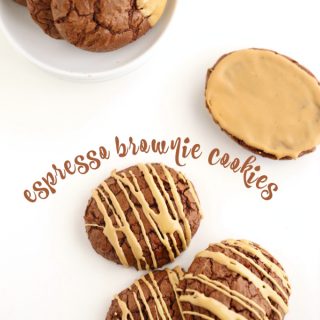 2 cups powdered sugar
2+ tablespoons hot water (hot tap water will work)
2 teaspoons espresso powder
1 tablespoon corn syrup (if you don't have any, that's ok it just make the icing silky smooth)
In a small bowl mix espresso with the hot water mix and be sure it's smooth before adding the powdered sugar and corn syrup.
Mix well and then apply to completely cooled cookies.
Dunk the cookies into the glaze icing, you can dunk the bottoms, or use a silicone brush to apply it, or put it in a piping bag and drizzle it over the cookies.