Banana Split Cake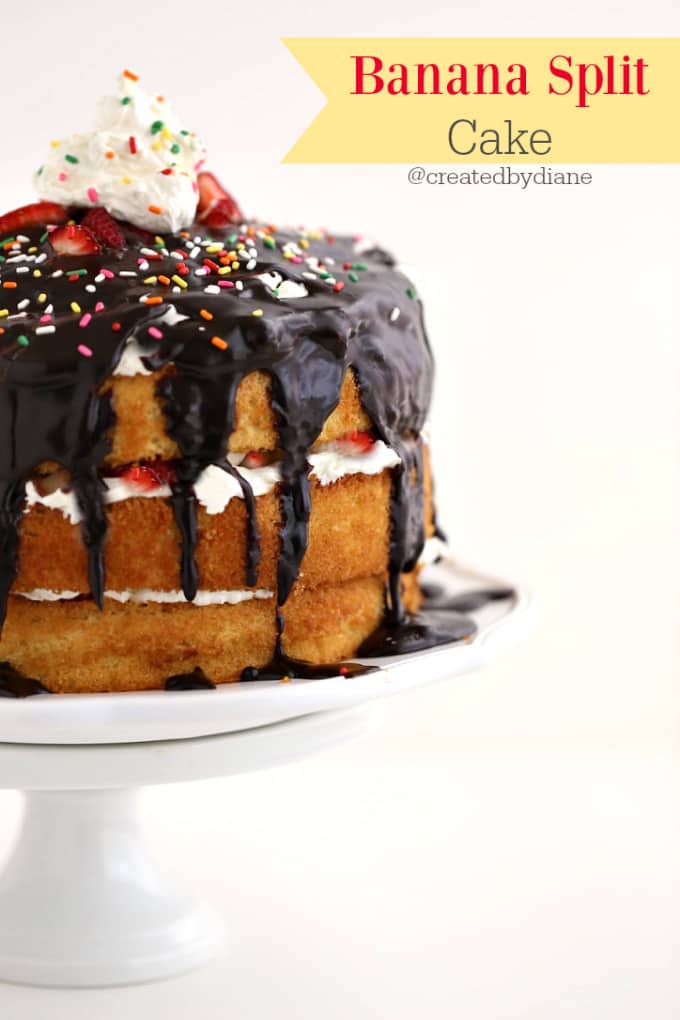 2 cups sugar
4 eggs
2 1/2 cups flour
1 cup milk
1/2 cup melted cooled butter
1/4 cup oil
2 1/2 teaspoons baking powder
2 teaspoons vanilla bean paste (or vanilla extract)
2 teaspoons banana extract
3 bananas
3 cups cut strawberries
In mixer bowl beat sugar with eggs.
Add in flour and baking powder.
Mix in milk, butter, oil, and vanilla until creamy.
Place batter into 3-8 inch round pans that have been sprayed with a baking spray.
Wrap pans with baking strips to ensure you have smooth level cakes or use wet towel strips pinned around pans for great results.
Bake at 350° for 18-20 minutes.
Allow cakes to cool for 5 minutes then turn them out onto a cooling rack.
Once the cakes are cooled, spread the frosting onto each of the 3 layers, then add sliced banana and strawberries then add some fudge and allow it to drip down the sides, top it off with a dollop of frosting and pour on some rainbow sprinkles.