Corn Bread Pudding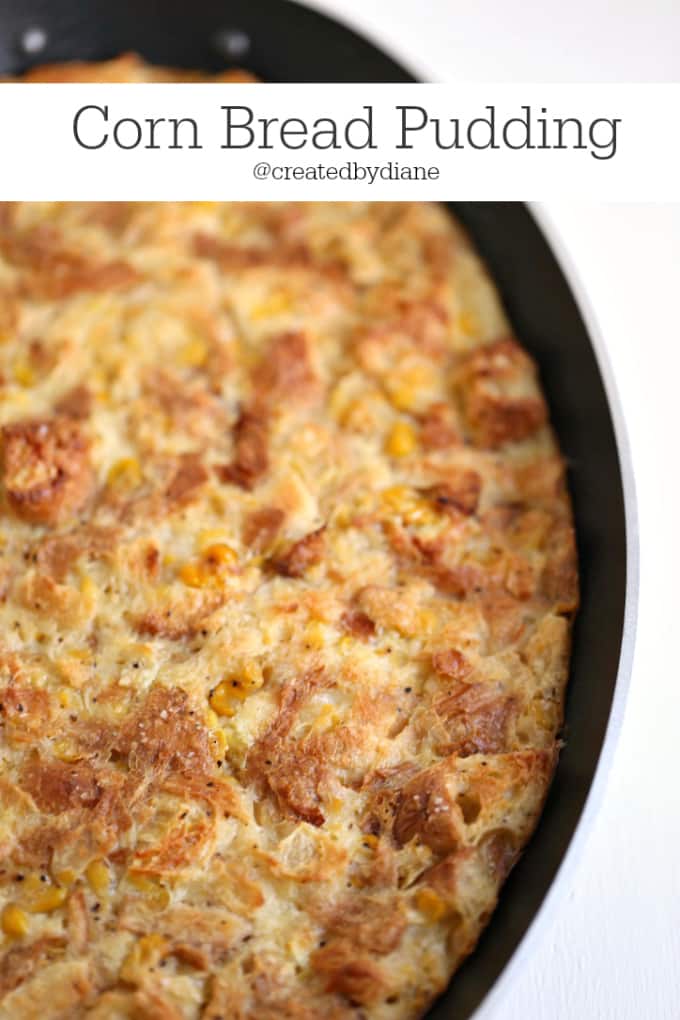 5 croissants
1 cup milk
2 eggs
1- 14 oz. can cream style corn ( or add 2 cups frozen corn)
2 tablespoons melted butter
1 teaspoon sugar
1/2 teaspoon salt
1/8 teaspoon black pepper.
Cut croissants into one-inch pieces.
In a large bowl beat milk and eggs together.
Add in cream style corn, sugar, and melted butter, salt, pepper, and mix well.
Mix croissants into the corn mixture.
Spread into a buttered dish (I used a shallow oval dish an 8x8 square dish will work well too)
Bake at 350° for 45 minutes.