Pineapple frosting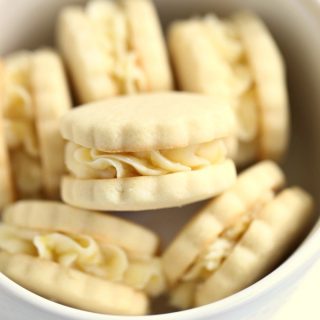 1/2 cup butter
4 cups powdered sugar
2 tablespoons heavy cream (milk can be substituted)
1/3 cup pineapple jam (my homemade pineapple jam recipe here)
In mixer bowl beat butter with powdered sugar.
Add in heavy cream until it's smooth and mix in pineapple jam.
Frosting should be smooth and silky.
Place frosting into a piping bag fitted with a large closed star tip (I used a 2D tip) and pipe the frosting onto 1/2 of the cookies and top with the other 1/2 of the cookies.
Chill the cookies filled with frosting for the frosting to set up firm.