Pineapple Jam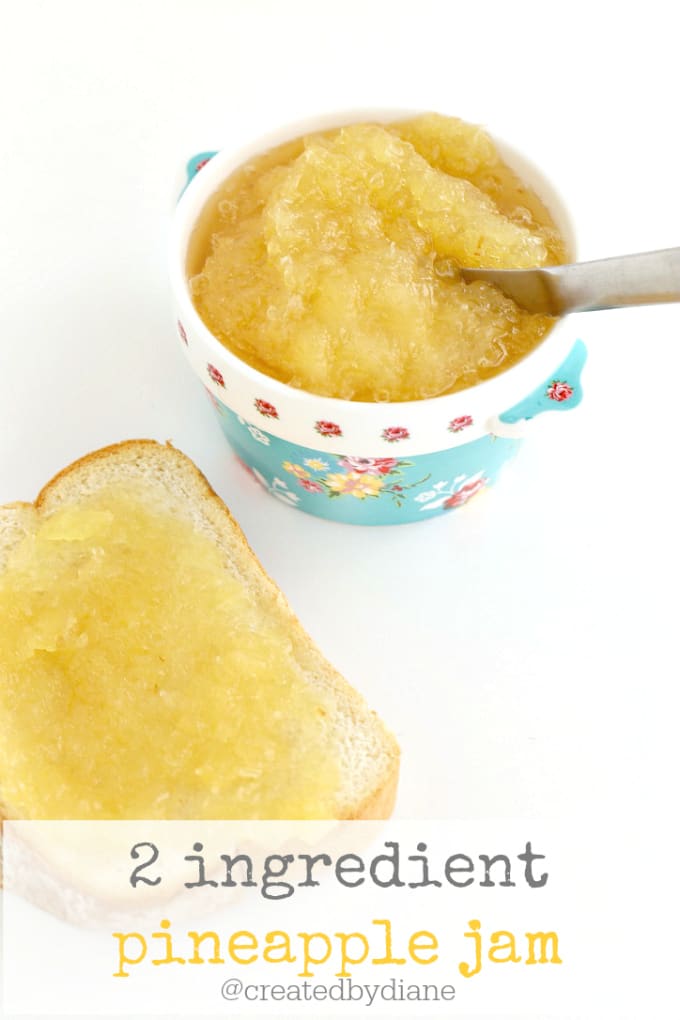 1-24 oz can crushed pineapple
2 cups sugar
In a large saucepan bring canned crushed pineapple to a boil with the sugar.
Simmer on medium lightly boiling it for 15 minutes.
Place jam in glass jars with lids and refrigerate.
The jam will stay good for a month.
This recipe makes 2 cups of jam.
Keep it in a 16 oz jar, or split it into two 8 oz jars (or 4-4oz) and give some to a friend.