Salmon Egg Rolls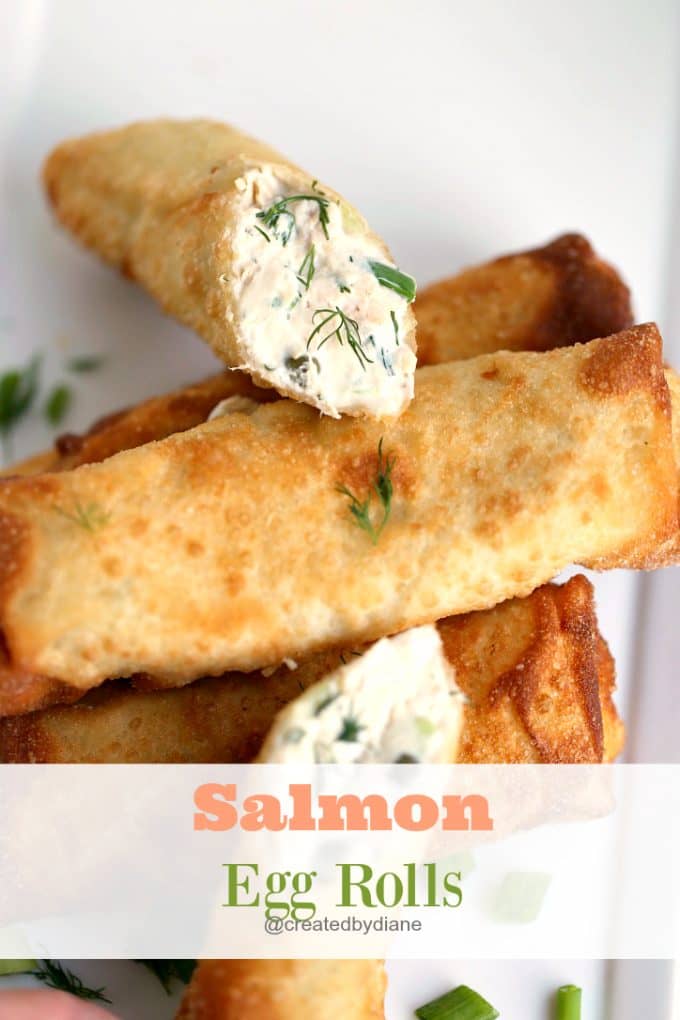 8 egg roll wrappers
1-8 oz package whipped cream cheese
11 oz salmon, canned or fresh cooked
2 tablespoons fresh lemon juice
2 tablespoons fresh chopped dill
2 tablespoons capers
4 scallions diced
In a medium bowl mix whipped cream with salmon, lemon juice, dill, capers and green onions.
Add about ¼ cup to each egg roll wrapper and fold and wrap with water on the edges so the filling doesn't seep out.
Heat 3 cups oil to 350 degrees in a two-quart pot.
add two egg rolls to hot oil and cook until deep golden and crisp,
drain egg rolls on paper towels when you carefully remove them from the oil and then add two more to the oil until they are all cooked.