30 Minute Ravioli Pizza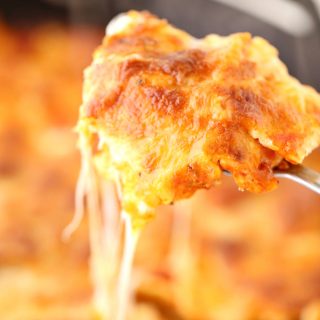 1lb 4 oz small fresh ravioli (found in the refrigerated section in grocery stores)
2 cups marinara sauce
1 cup water
2 cups grated mozzarella cheese (8oz)
1 teaspoon dry oregano
Preheat oven to 425 degrees.
Mix sauce with water.
You'll be cooking the ravioli as it bakes and not cooking and draining the ravioli.
In oven proof skillet place ravioli, sauce mixed with water and oregano.
Then top with cheese and more oregano.
Bake for 25 minutes or until the sauce is thick and not runny.