Espresso Cupcakes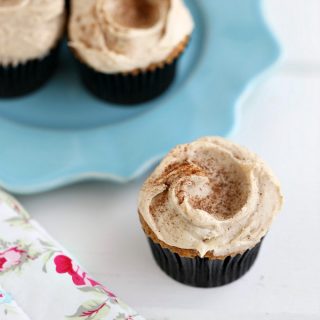 1 cup sugar
2 eggs
1 1/4 cup flour
1/2 cup milk
1/4 cup butter (melted and cooled)
2 tablespoons oil
1 1/4 teaspoons baking powder
1 tablespoons instant espresso powder
1 teaspoon vanilla
Preheat oven to 350 degrees.
In a mixer beat sugar with eggs to combine completely.
Add in flour, baking powder, milk, butter, oil, espresso, and vanilla and mix on medium until incorporated.
Place 3 tablespoons of batter into each cupcake liner and bake at 350 degrees for 18-20 minutes or until toothpick comes out clean.