Apple Cinnamon Syrup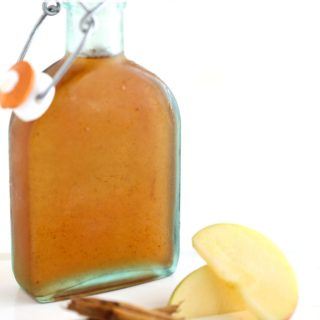 1 apple
1 1/2 teaspoons cinnamon
1/2 teaspoon vanilla extract
1 cup water
1 cup sugar
Slice apple and place it into In a medium saucepan with water, sugar, cinnamon and vanilla.
Bring to a boil over medium heat and then turn to medium-low heat and simmer for 5 minutes.
Allow syrup to cool, remove apple pieces.
Place syrup into a glass jar, use at room temperature or refrigerate if using in an iced drink.
Store in the refrigerator can be easily reheated for use in hot items or over ice cream.