Luau Ice Cream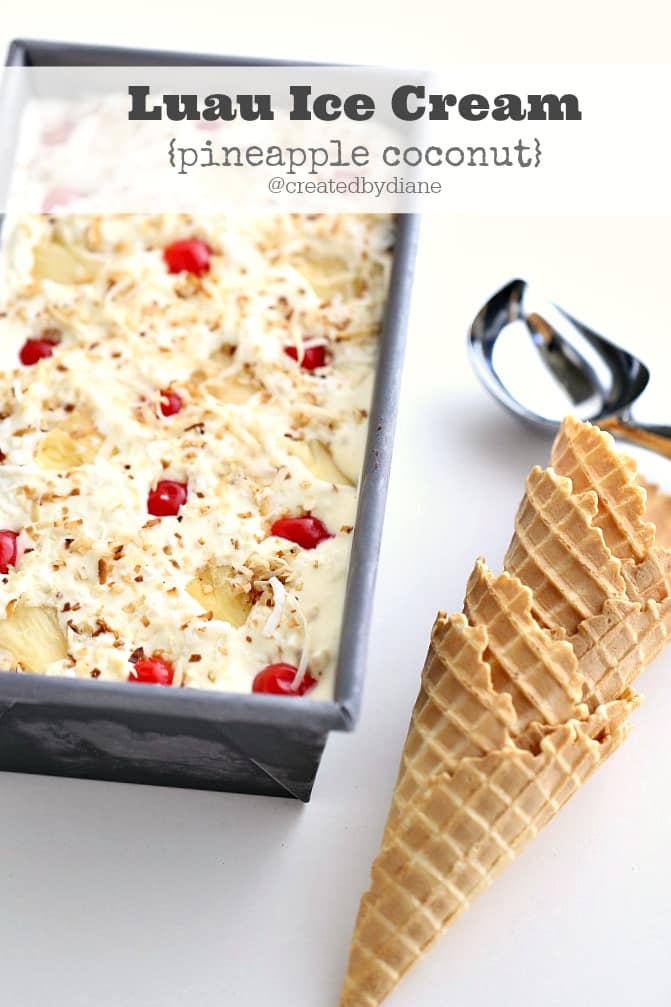 2 cups heavy cream
1-14oz can sweetened condensed milk
1/4 teaspoon vanilla extract
1/2 cup pineapple chunks (cut into smaller pieces)
2 tablespoons pineapple juice
1/4 cup sweetened coconut
1/4 cup toasted coconut
12 maraschino cherries (cut
2 tablespoons coconut cream or 1/4 teaspoon coconut extract
In a mixer on high whip heavy cream until stiff peaks form.
While mixer is on low pour in sweetened condensed milk and blend together.
Remove bowl from mixer, stir in 1/4 cup sweetened coconut, pineapple juice, add in coconut cream or extract.
Layer ice cream mixture in 3 layers with 2 tablespoons toasted coconut and cut pineapple pieces and cut cherries.
Freeze 4 hours.