Taco Seasoning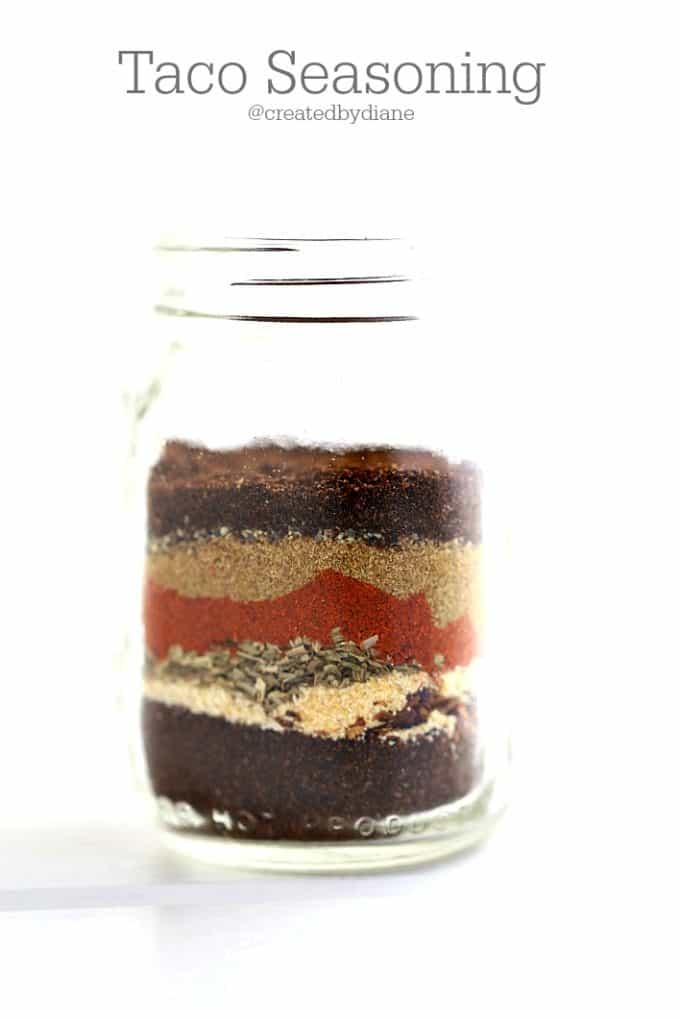 Serves:
about 6 tablespoons
3 tablespoons chili powder
1 tablespoon cumin
2 teaspoons smoked paprika
1 teaspoon oregano
1/2 teaspoon crushed red pepper
1/2 teaspoon black pepper
1/2 teaspoon garlic powder
1/2 teaspoon onion powder
Measure ingredients and mix well to combine.
Mix 2-3 tablespoons with 1/2 tablespoon corn starch and1 cup water for 1 lb ground meat for tacos.
Mix 3 tablespoons with 2 cups sour cream or greek yogurt for taco dip.