peanut butter frosting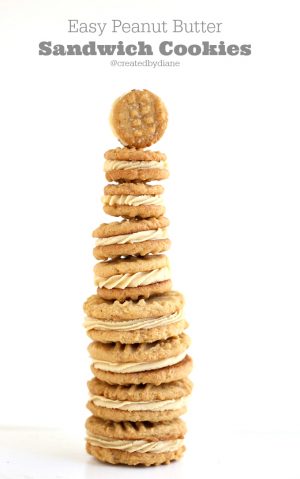 ½ cup butter (room temperature)
½ cup peanut butter
3½ cups powdered sugar
2 tablespoons heavy cream (milk can be substituted)
Beat butter until fluffy, mix in peanut butter.
Add in powdered sugar and heavy cream and start on low and once combines whip on medium-high for about a minute until mixed well.
Place frosting in a piping bag fitted with a star tip and apply frosting to completely cooled cookies to make them into sandwich cookies.
Place cookies in the fridge to firm up the frosting for 20 minutes.
Store in the fridge if it's summer and warm in the kitchen as the frosting will get soft.