Peach Syrup Recipe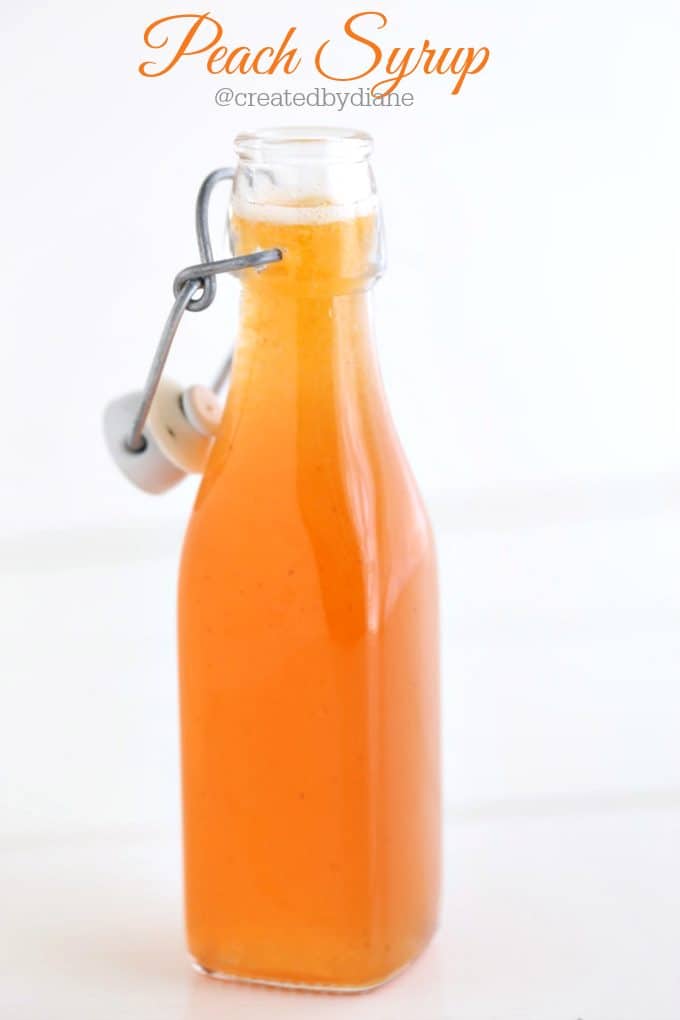 2 peaches
1 cup sugar
1 cup water
Remove the pit from each peach and slice into pieces
In a medium saucepan bring water, sugar, and peaches to a boil over high temperature.
Boil 3 minutes.
Remove from burner and allow the syrup to cool, it will thicken more as it cools.
Allow it to cool 30 minutes.
Then press the mixture through a fine sieve.
Place in a glass jar with a lid.
Keep in the refrigerator for up to three weeks.