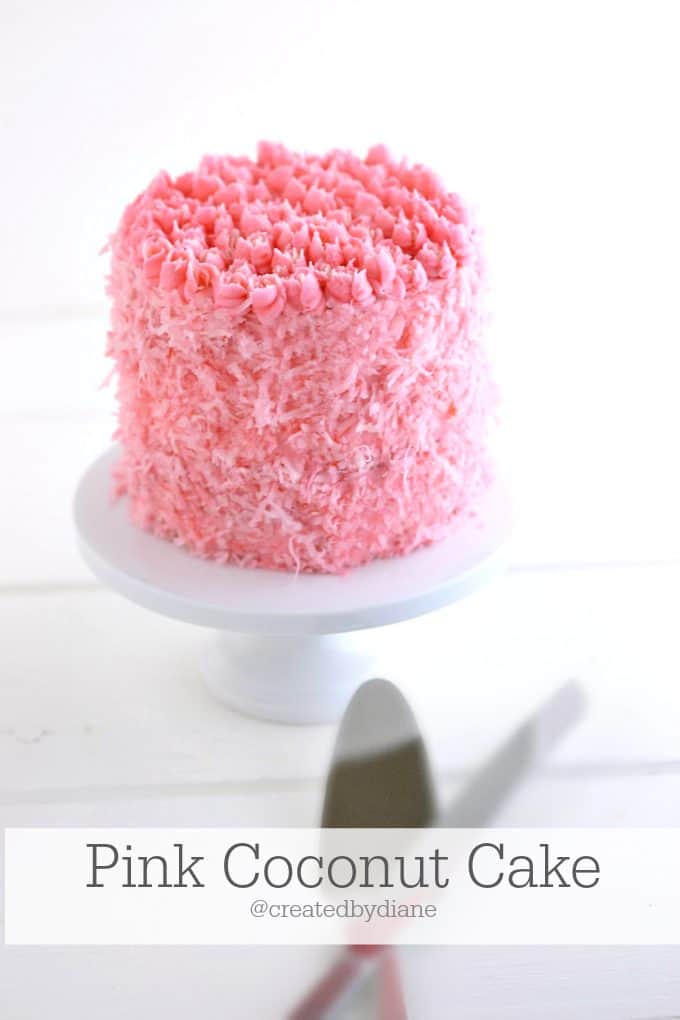 1½ cup butter (room temperature)
2 tablespoons shortening
2 tablespoons heavy cream
6 cups powdered sugar
½ teaspoon coconut baking emulsion or coconut extract
pink food coloring (add a few drops then let frosting rest for 10 minutes for color to deepen before adding more)
In mixer bowl beat butter and shortening until whipped smooth.
Add in powdered sugar and heavy cream and mix on low to combine, then turn on medium to blend.
Mix in coconut flavor.
Remove ½ cup of white frosting if you want two tone roses.
Then add the pink food coloring to the remaining frosting and mix until creamy.