BLT Macaroni Salad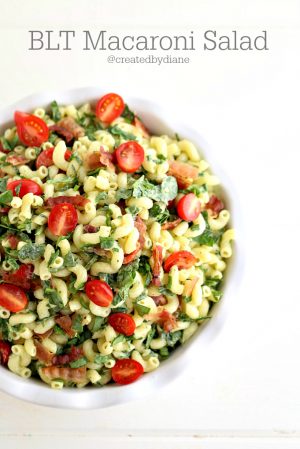 1 lb macaroni pasta
3 cups fresh spinach chopped
12 grape tomato but in quarters
12 pieces cooked bacon cut into pieces
Homemade basil mayonnaise recipe follows, if you don't want to make it use purchased mayonnaise and add 10 leaves finely diced basil.
Add more mayo if you prefer.
Cook macaroni noodles according to package directions.
Rinse noodles with cold water.
While noodles cook, prepare flavored mayonnaise.
Mix mayonnaise with noodles.
Stir spinach, tomatoes and bacon into noodles.
refrigerate 1 hour for beat flavor.