Frosted Sugar Cookies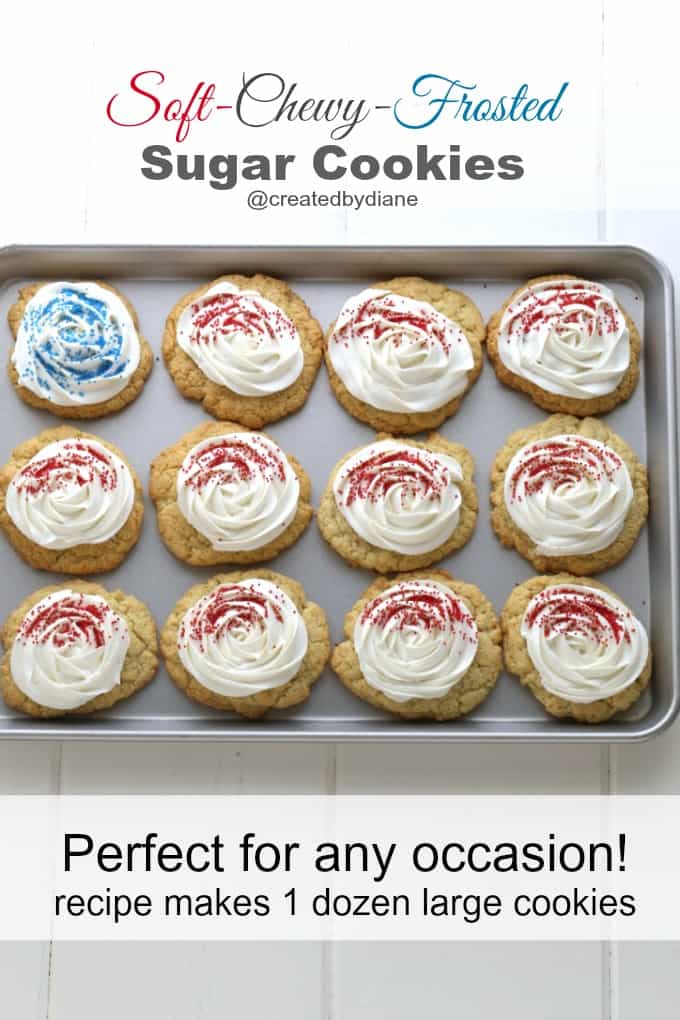 ½ cup salted butter
¼ cup shortening
1 cup sugar
1 egg + 1 egg white
2 teaspoons vanilla
1½ cake flour
1 cup flour
1½ teaspoons baking powder
½ teaspoon baking soda
In mixer bowl beat butter with shortening then add in sugar and beat until fluffy.
Add in egg, egg white and vanilla and mix until combined.
On low mix in flours, baking powder and baking soda.
Turn mixer on medium speed and once the dough pulls away from the sides of the bowl and is mixed well. Turn off, don't over mix. Over mixing will result in tough cookies.
Bake cookies in preheated 375 degree oven for 12 minutes. You can test these with a toothpick once it comes out clean, take them out of the oven, they may look slightly undercooked in the center as but they will cook another minute or two on the baking sheet once it's out of the oven.
I leave the cookies on the baking sheet to completely cool before frosting them. If you're in a hurry wait 15 minutes for them to cool, then pop the baking sheet in the fridge for 5 minutes and then frost them, if not wait about 30 minutes for them to be completely cool.