Patriotic Spritz Cookies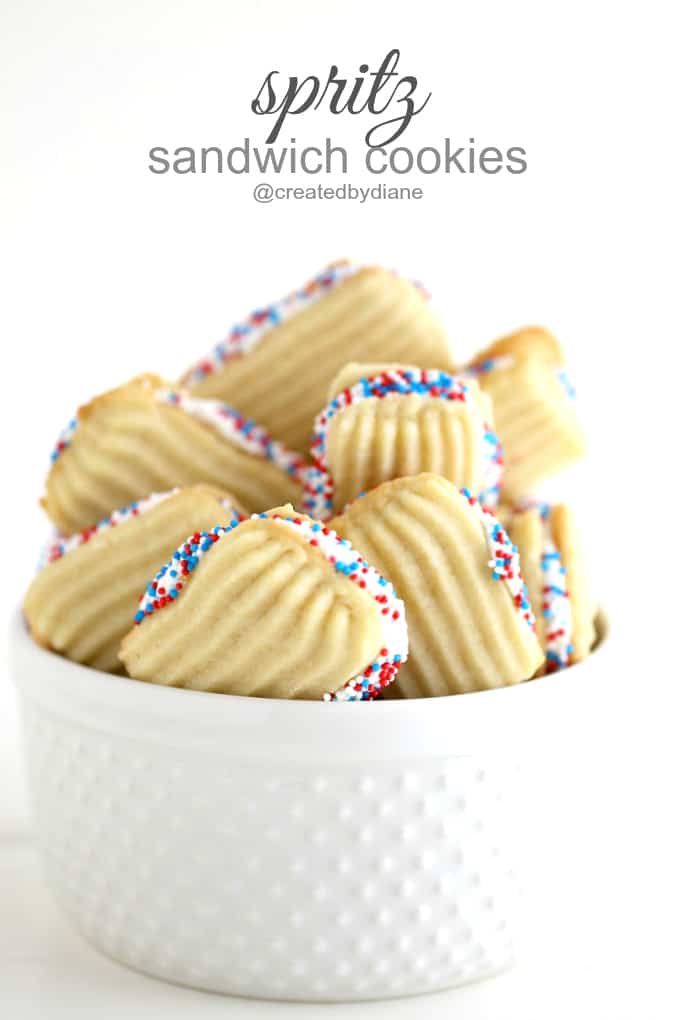 1 cup salted butter
1 1/4 cups powdered sugar
1 egg
2 teaspoons vanilla
2 1/4 cups flour
small blue star sprinkles
red, white, and blue nonpareil sprinkles
Preheat oven to 375 degrees.
Line baking sheets with parchment paper.
In mixer bowl beat butter and sugar until whipped smooth.
On low mix in eggs and vanilla until incorporated.
Add in flour and mix on low until incorporated then on medium until well combined.
Place dough into a canvas pastry bag fitted with an 898 tip or in spritz cookie press with a tip that is flat on one side and ridges on the other.
Pipe 2-inch strips for each cookie onto cookie sheets allowing space between cookies so they bake evenly.
Bake for 8 minutes. Remove cookies before the edges brown.
add sprinkles for flag cookies before baking.
If you forget you can add a small amount of corn syrup onto the tops of the cookies for sprinkles to stick.