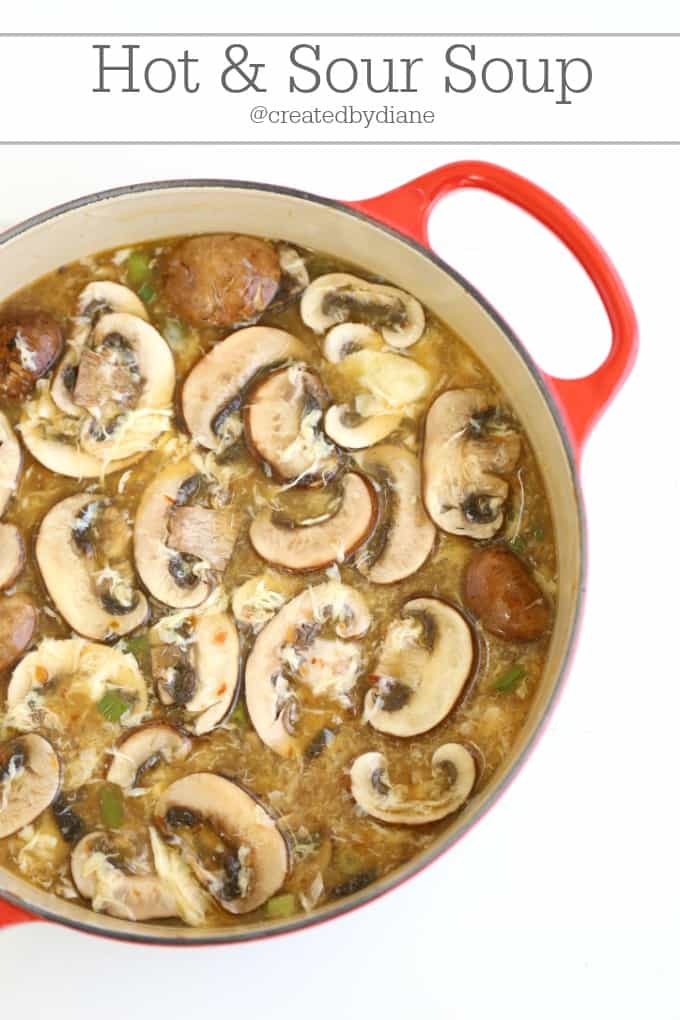 4 cups chicken stock
2 tablespoons chile paste
½ teaspoon ginger (fresh or dry)
2 tablespoons soy sauce
2 tablespoons rice vinegar
1 teaspoon sesame oil
2 tablespoons cornstarch
1 egg + 1 egg white (mixed in a bowl)
3 green onions
4-6 oz mushrooms sliced (I used baby portabella)
2-3 oz diced tofu
In a 4-quart pot whisk chicken stock, chili paste, ginger, soy sauce, rice vinegar cornstarch, and sesame oil, bring to a boil over medium-high heat.
Bring it to a boil.
Remove pan to a cool burner to add eggs. Stir broth into a circle as you swirl in the eggs.
Place back on medium-high heat, add in sliced mushrooms and tofu. Heat for 3-4 more minutes.