Jalapeno Pesto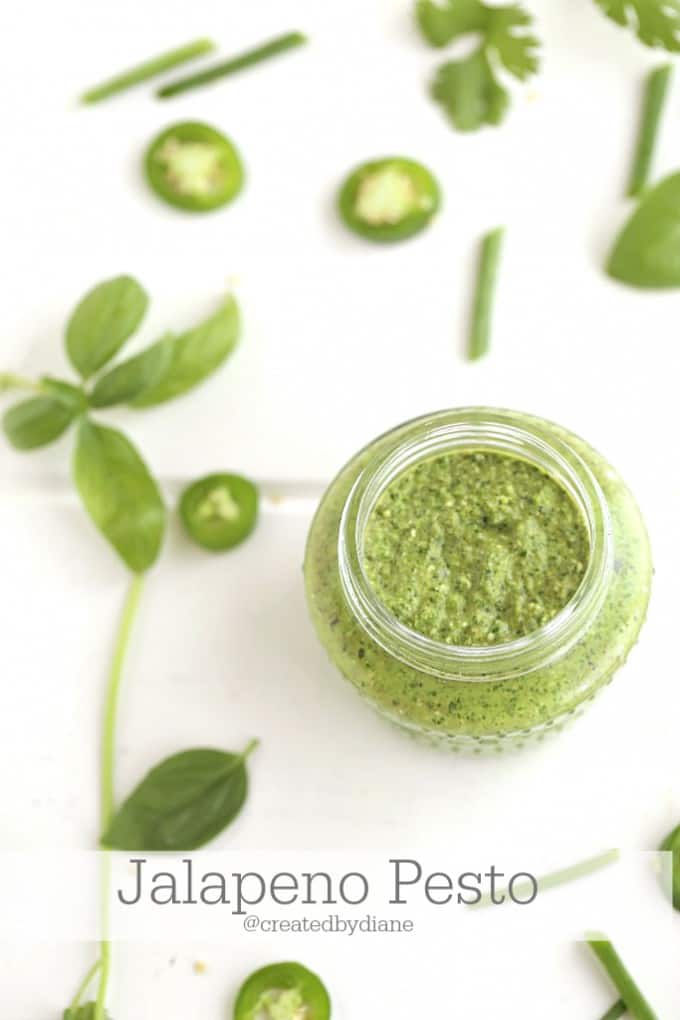 1 cup cilantro
5 green onions
2 jalapenos
2 cups basil leaves
1/4 cup cotija cheese
1 tablespoon fresh lime juice
1/4 cup olive oil
additional olive oil to cover the pesto in the jar
Combine all ingredients in a food processor except for olive oil.
Begin pulsing the ingredients until they begin to break down.
Then drizzle the oil as the food processor runs to combine the pesto together.
Use immediately or store in a glass jar and pour a couple tablespoons of olive oil on top so the pesto doesn't brown. As you use this pesto it will stay bright green in the fridge for two weeks as long as the top of the pesto is covered in oil.