Screwdriver Spaghetti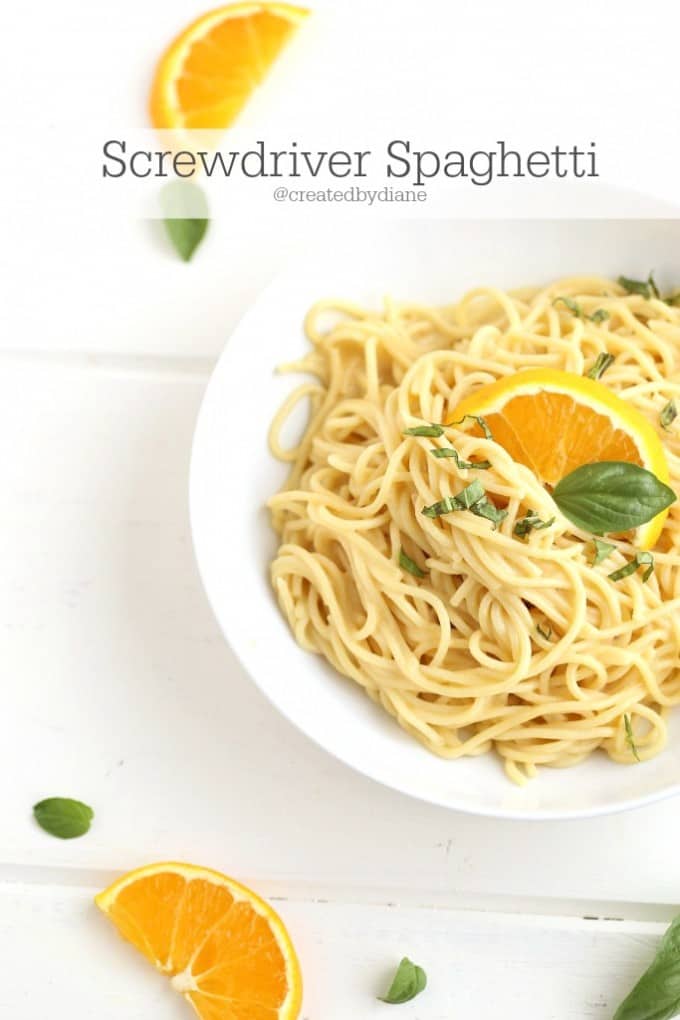 1/2 pound cooked spaghetti
2 tablespoons butter
1 tablespoons flour
1 cup orange juice
1/4 cup heavy cream
1/4 cup vodka (regular or lemon vodka)
1/4 teaspoon salt
If you have cooked spaghetti great, if not begin cooking the spaghetti, then make the sauce.
Double the sauce recipe if you need to cover a pound of pasta.
In a small saucepan brown the butter over medium heat until it smells nutty and is a golden brown color.
Whisk in flour.
In a separate saucepan cook orange juice, cream and vodka over medium heat for 4 minutes.
Then pour the orange juice sauce slowly into the browned butter and whisk and add salt.
Pour sauce over pasta add basil, salt and pepper.