Mongolian Beef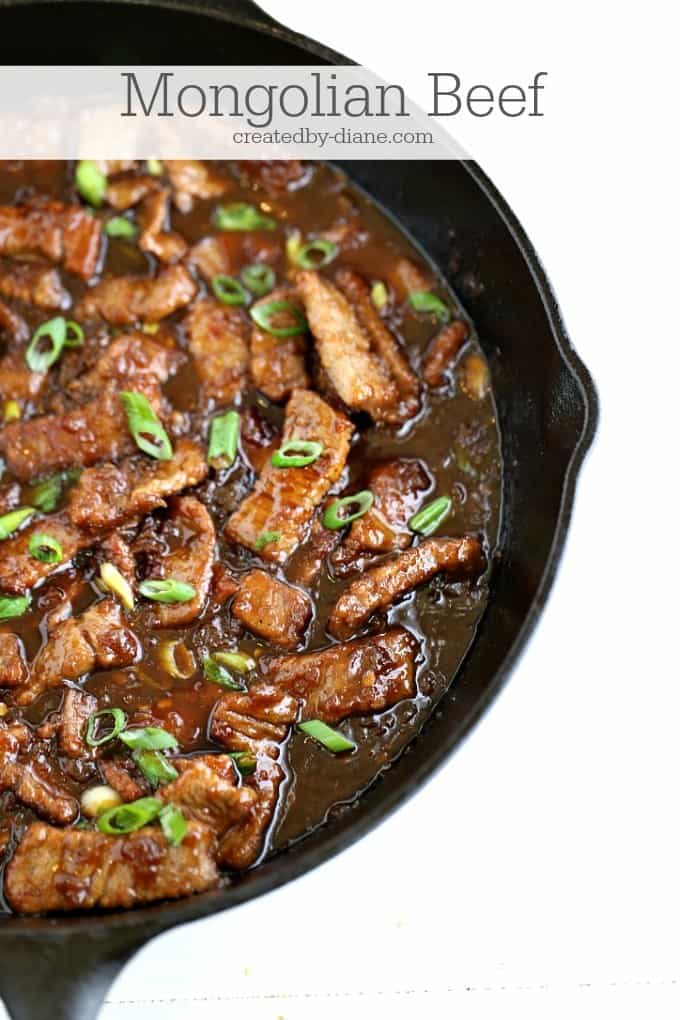 1/3 cup cornstarch
1 lb tri-tip or flank steak
1/2 teaspoon ginger
1-2 tablespoons garlic
1/2 cup soy sauce
1/2 cup chicken broth
3/4 cup brown sugar
1 tablespoon chili paste
1/4 cup oil
Cut beef into small strips and coat with cornstarch.
Mix ginger garlic and soy sauce together with brown sugar, chicken broth and chili paste
Heat Skillet and add oil to hot pan then cook meat on both sides and then pour in sauce and turn on low so meat will finish cooking and sauce will thicken.
Add sliced green onions and serve with broccoli and rice for a complete meal.