Lemon Chicken Orzo Soup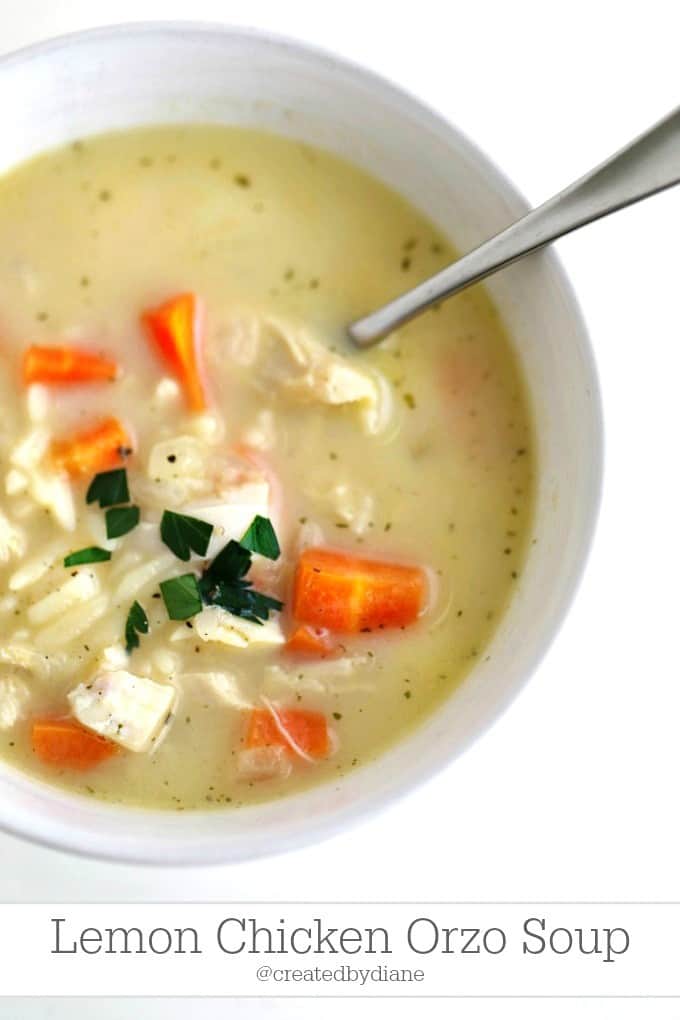 6 cups chicken broth
2 cups diced cooked chicken
2 Meyer lemons (2/3 cups juice)
2 teaspoons garlic
1/2 cup chopped onion
2 medium diced carrots
2 egg yolks
6 oz. orzo
salt and pepper to taste
In a 4 quart saucepan saute onion, carrot with garlic and a tablespoon of oil.
Add in chicken broth and orzo bring to a boil.
Time 9 minutes.
Remove a cup of broth and whisk egg yolks into it and slowly add mixture to soup while stirring.
Add in lemon juice and chicken.
Cook 2 more minutes.