Jalapeño Lime Cranberry Sauce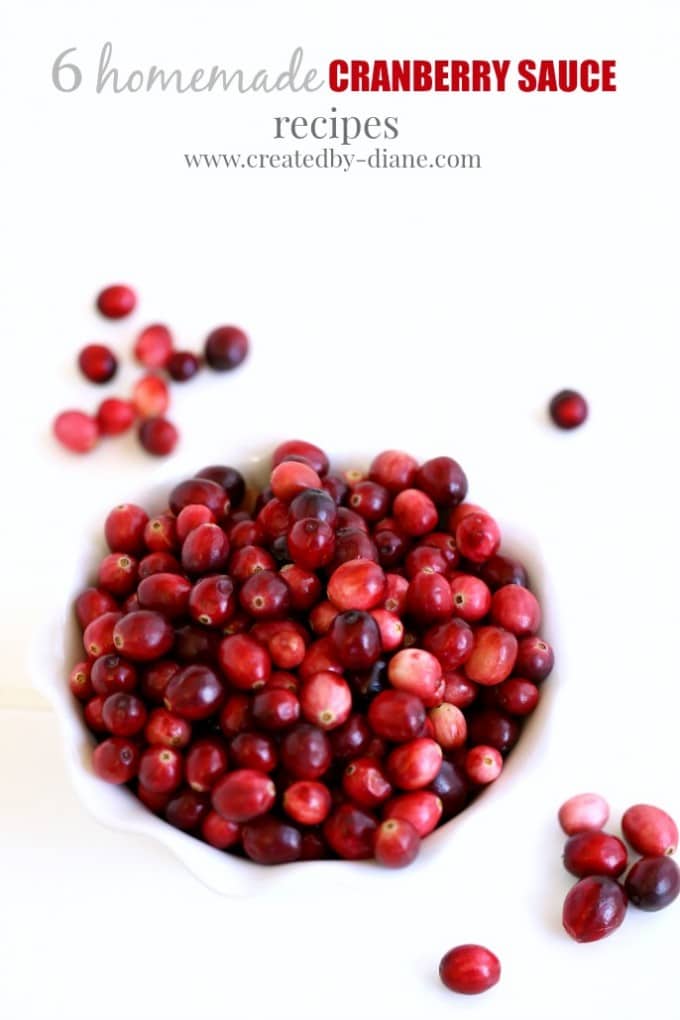 1 cup fresh lime juice (4 large or 8 small limes approximately) you can add some water to adjust how much lime juice you get to reach a cup.
1 cup sugar
2 jalapenos diced fine (depending on the heat of the jalapeno adjust to your taste)
12 oz cranberries
In medium saucepan heat lime juice until it comes to a boil.
Add in sugar, jalapenos, and cranberries, simmer on low for 8-10 minutes on low.
Remove from heat. The sauce with thicken as it cools. You can refrigerate it to speed this up.
Can be served warm or cool.
The jalapenos I regularly find are flavorful but not overly spicy, and I included the seeds. Depending on how spicy your jalapenos are you can include or discard the rib and seeds of the jalapenos.
Recipe by
Created by Diane
at https://www.createdby-diane.com/2015/11/6-homemade-cranberry-sauces.html