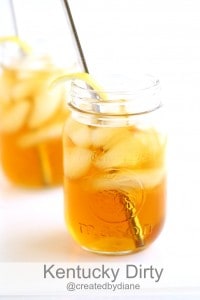 2 oz bourbon
1 oz peach schnapps (2 oz if you like a stronger peach flavor and a little sweeter)
4 oz unsweetened tea (sweet tea if you prefer it sweet)
Place ice in a drink shaker.
Add bourbon, peach schnapps and tea.
Shake until fully mixed and chilled.
Strain ingredients over an ice-filled glass and discard ice from the drink shaker.
Serve in a mason jar with a straw... a stainless steel straw is my favorite!