Pumpkin Pancakes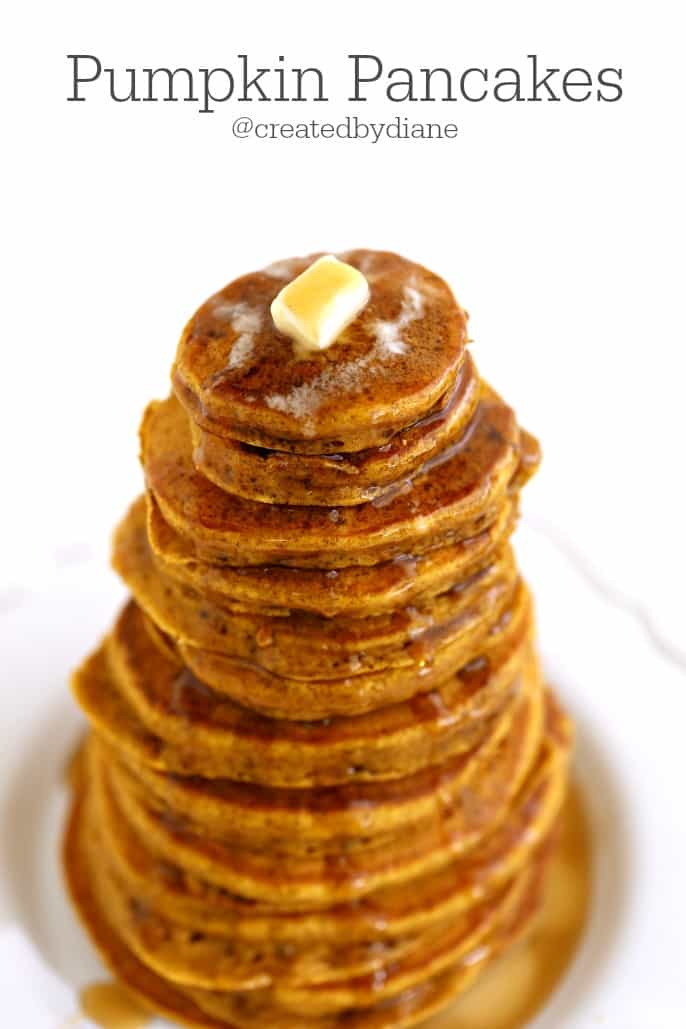 3/4 cup pumpkin puree
1/4 cup sugar
1 egg
3 tablespoons oil
2 cups milk
2 cups four
1 tablespoon baking powder
1 teaspoon baking soda
1 tablespoon pumpkin pie spice
1 teaspoon salt
To blend the pumpkin puree well, I use an immersion blender (any blender will work well) If not whisk the pumpkin really well so the pancakes cook up well.
In a medium bowl mix pumpkin puree, sugar, egg, oil, and milk.
In another bowl Mix flour, baking powder, baking soda, pumpkin pie spice and salt together.
Whisk the dry ingredients into the wet ingredients until just combined.
Heat skillet until it's fully heated, then turn on medium.
Place 3 tablespoons of batter for each pancake and with the back of the scoop spread each dollop of batter into a circle nicely.
Heat pancakes until the edges are cooked, then flip the pancakes over and cook completely.