Pineapple Margaritas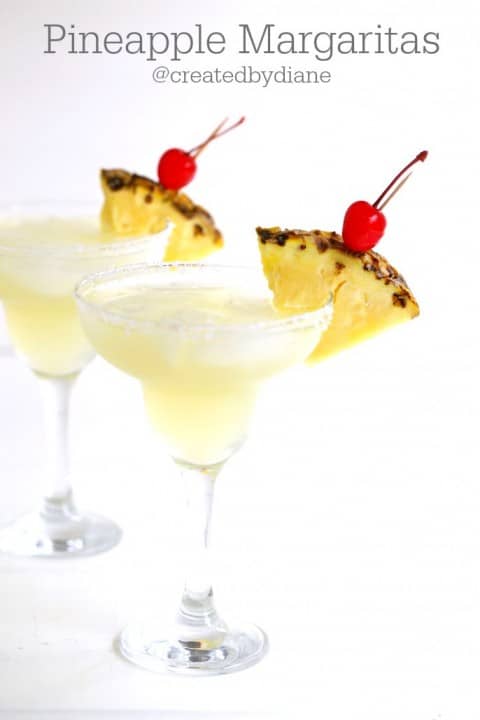 2-4 oz tequila (I use 4, if you don't like a strong drink use 2 oz.)
1 oz lime juice (2 limes)
2 oz pineapple syrup (recipe link in post)
ice
salt for rimming glass, could rim is sugar if you prefer
pineapple slice and cherry to garnish
Be sure to make the pineapple syrup first, so it has time to cool.
Rim the outer edge of you glass with the pineapple and dip it into salt (or sugar if you like things sweeter) I prefer the contrast of salty to sweet myself.
Fill your drink shaker with ice and pour in your tequila, lime juice and pineapple syrup.
Shake well and get it all chilled.
Add some ice to your glass and pour the drink while straining out the melted ice (this will keep your drink icy cold when poured over new ice)
Garnish with a sliver of pineapple and a cherry.