Easy Pie Crust made in a food processor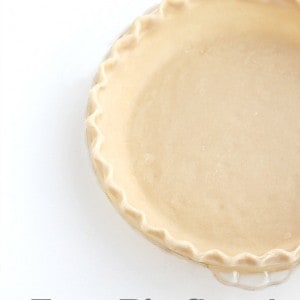 Author:
Diane Schmidt Created by Diane
Recipe type:
Bread, Dessert, pastry
Cuisine:
American, French, Greek
Serves:
2-9inch pie crusts or 12 mini pie crusts in wide mouth jar lids
2 cups flour
1/2 teaspoon salt
3/4 cup cold unsalted butter
3 tablespoons shortening
1/4 cup ice-cold water
Place the flour, salt, butter, shortening into the food processor and pulse until it forms a crumbly mixture.
Pour water into the chamber on top of the food processor as it's moving.
Stop the food processor as soon as the dough pulls away from the side.
Lightly flour your work surface, pour the dough onto your work surface and roll gently into a ball.
Cut the ball in two.
Roll each ball as minimally as possible to prevent the dough from becoming tough and not flaky.
For two balls of dough and roll each out from the center of the ball of dough to the edges until it's between 1/8"-1/4"
place the dough into the pie plate and cut the excess dough off and flute the edge.
Bake crust according to the pie recipe you are making.
If you want to bake a "blind" pie crust, press a fork into the sides and bottom of the dough so it does not puff up as it bakes.
Bake at 375 degrees for 15 minutes. If you are going to bake it again.
If you want a golden pie crust for a pudding pie, then bake it at 400 degrees for 10-12 minutes or until golden.
Apple pies don't need to be baked ahead of time, they bake for quite some time so just fill the pie crust and bake, or top with a second crust and bake.
Oh, how I love pie!
Alternatively, you can mix the dough in a bowl with a pastry cutter.
Recipe by
Created by Diane
at https://www.createdby-diane.com/2014/11/easy-pie-crust-made-in-a-food-processor.html