How to make Chocolate Mousse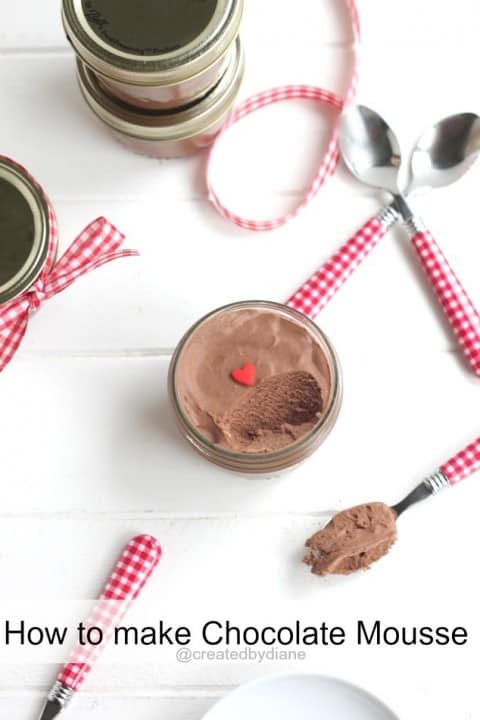 8 oz chocolate (the better quality chocolate you use the better the results) I prefer 60%cacao Ghirardelli
2 cups heavy cream (separated 1/2 and 1 1/2 cups)
4 egg yolks
1 teaspoon vanilla extract
Heat chocolate in a double boiler until melted.
In a medium saucepan, heat 1/2 cup heavy cream on medium heat until tiny bubbles form all around the edges.
In a bowl whisk egg yolks, then stir this into the heated cream and cook until it reaches 160 degrees F.
Strain mixture if the eggs clump a bit, straining it will make the mixture smooth.
Whisk egg mixture into the chocolate and allow it to cool. Place a bowl of cold water and ice under the bowl of egg mixture and chocolate to speed this along,
While the mixture is cooling, whip 1 1/2 cups heavy cream until stiff peaks form.
Gently blend cooled egg mixture into whipped heavy cream with a spatula and add vanilla extract.
Pour into dishes and refrigerate until cold. About 3 hours.
Recipe by
Created by Diane
at https://www.createdby-diane.com/2014/10/how-to-make-chocolate-mousse.html