Stuffed Apple Pie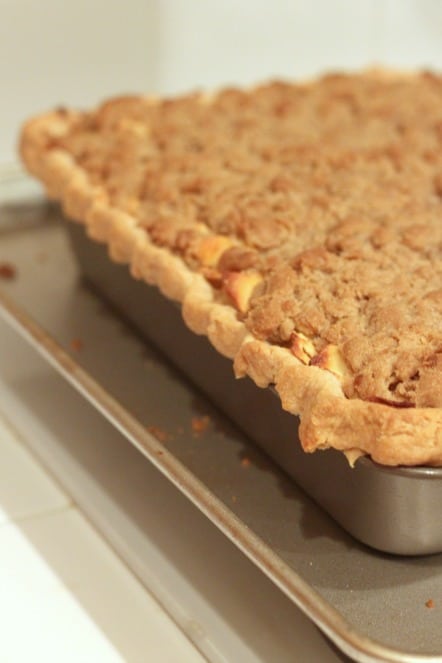 8 pounds tart apples (granny smith or Jazz)
3 cups sour cream (or 1 1/2 cups sour cream and 1 1/2 cups greek yogurt)
1 cup sugar
1 teaspoon salt
3 eggs
2 teaspoons vanilla extract
1/2 cup flour
Peel, core, and slice apples. I used an apple corer peeler as it makes it really easy especially for 8 pounds of apple, but they can easily be done with a knife also)
Mix sour cream, sugar, salt, together
Lightly beat eggs and mix in vanilla
Pour egg mixture into sour cream mixture, then stir in flour.
Pour that combined mixture over the apple and stir them until they are fully coated.
Place filling into the pie crust.
Bake 400 degrees 15 minutes,
then adjust the temperature to 350 degrees and bake for 45 minutes
then add crumb topping bake at 375 degrees for 20 minutes
Total time (1hr20min)
This is one very large deep dish pie, great for a crowd or to have plenty left over otherwise.