Lemon Glaze Icing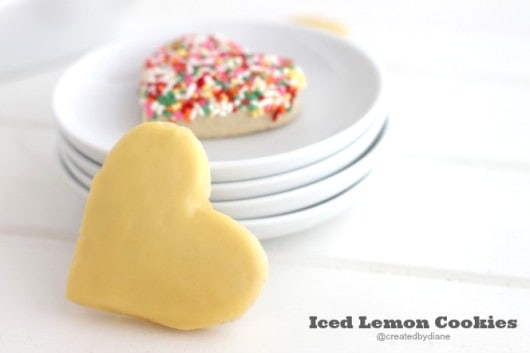 2 cup powdered sugar
4-8 tablespoons water
1 tablespoon corn syrup
2 teaspoons lemon baking emulsion or lemon extract
1 drip egg yellow color
mix powdered sugar with 4 tablespoons water and corn syrup along with lemon flavor and color.
Add more water as needed so the icing is thin enough to spread over cookies but thick enough to be able to leave a nice thickness on the top of the cookie without it all running off.
I spread the icing over these cookies with a silicone brush and allowed it to drip down the sides.
If you like sprinkles on your cookies dip the freshly iced cookies into a dish of sprinkles so they will stick and dry on the cookies at the icing dries.