Lemon Italian Cookies with Lemon Icing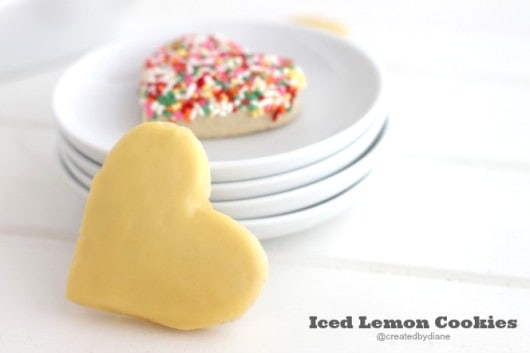 3 eggs
3/4 cup butter, melted and cooled
3 cups flour
3/4 cup sugar
1 teaspoon baking powder
1 teaspoon vanilla
1 tablespoon lemon baking emulsion or lemon extract
Mix melted cooled butter with eggs in small bowl.
In a medium bowl mix flour, sugar and baking powder.
Stir egg mixture into flour mixture and add flavors.
Mix completely.
Let dough sit for 5 minutes, roll out 1/4 of the dough on a lightly floured surface or between wax paper sheets.
Dough should be shiny and smooth, if it's too floppy add a little flour at a time until it's consistency is workable and cuts nice and smooth with cookie cutter.
Cut out desired shapes.
Bake cookies on a lined parchment cookie sheet at 350 degrees for 12-18 minutes (depending on thickness) or until they are firm and bottom is almost golden.
I rolled these cookies 1/2 inch thick.
Recipe by
Created by Diane
at https://www.createdby-diane.com/2014/08/lemon-italian-cookies-with-lemon-icing.html