Triple Lemon Cake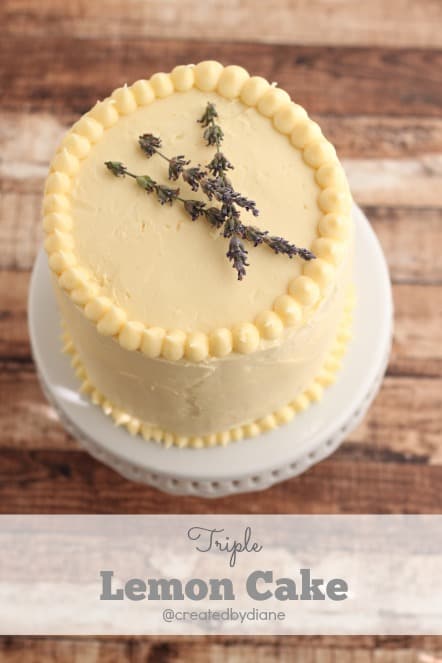 2 1/4 cups flour
1 1/2 cups sugar
3 1/2 teaspoons baking power
1 teaspoon salt
1 1/4 cups milk
2 tablespoons oil
1/2 cup butter (softened)
1 tablespoon lemon baking emulsion (or lemon extract)
1 tablespoon fresh lemon juice
3 eggs
place parchment paper in the bottom of 3 round 6" cake pans and spray with a nonstick baking spray.
Preheat oven to 350 degrees.
In large mixer bowl blend flour, sugar, baking powder, salt together.
Place milk, oil, butter, lemon extract and lemon juice in a bowl, mix throughly.
Pot wet mixture into dry mixture,
Mix on medium speed, scrape down sides of the bowl and mix for another minute.
Add in eggs, and continue beating 2 more minutes.
Portion out the batter evenly into the cake pans.
Bake for 20 minutes or until toothpick comes out clean.
Cool for 10 minutes then turn out onto a cooling rack.