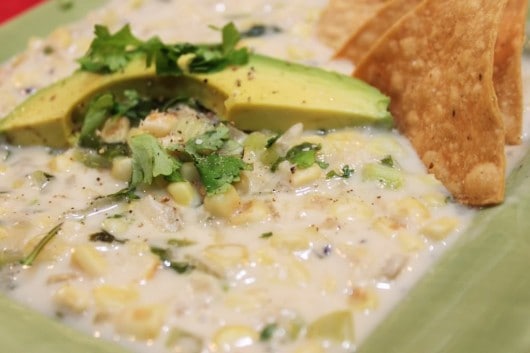 I am aware it's not winter and I am making soup.
I'm not sure why but I LOVE soup and can't seem to help myself.
One of the sweetest parts of summer is corn on the cob.
I remember as a kid we had a large garden and couldn't wait until the corn was ready to be picked.
I don't have a garden, but love sweet corn.
I cut the kernels off 6 ears of corn
then roasted them in a pan with a tablespoon olive oil and salt and pepper for 5 minutes.
then diced one and a half large onions and added crushed red pepper to it and sautéed it along with a few cloves of garlic. (really can you ever add to much? just add what you like, I added 5 cloves)
then comes the secret ingredient
Okay, it's not a secret ingredient, and I didn't start this recipe off with the word heathy, so if you want healthy move along to the zucchini soup recipe 🙂
Cook 6 pieces of bacon,(I cut them in 1/2 to cook them) then diced them.
Now that the corn is cooked add it to the onion mixture and add 6 cups of chicken broth, and 1/2 the bacon. simmer 15 minutes.
I blended the soup with a hand blender that goes right into the pot. You don't have to, if you want it smooth you can put small batches in a blender also.
Once smooth, add 1/4 cup heavy cream.
Serve topped with some remaining bacon (if you haven't eaten it all yet)
and I added some Romano cheese to mine 🙂 did I mention I love cheese too.
Fresh corn makes this soup a keeper,
not to mention the bacon and cheese.